Petbarn Dog School classes are fun and interactive group dog training courses conducted by qualified Trainers at selected Petbarn and City Farmers stores. All classes are conducted using a reward-based (positive reinforcement) method to teach you and your dog lifelong skills. Our classes focus on teaching humans how to train and communicate with their dogs effectively.
COVID-19 Update: Please note that all Petbarn Dog School classes run according to government CovidSafe guidelines. For all states and territories, please note that due to social distancing requirements we have limited class sizes. Please observe mask regulations as applicable for your region.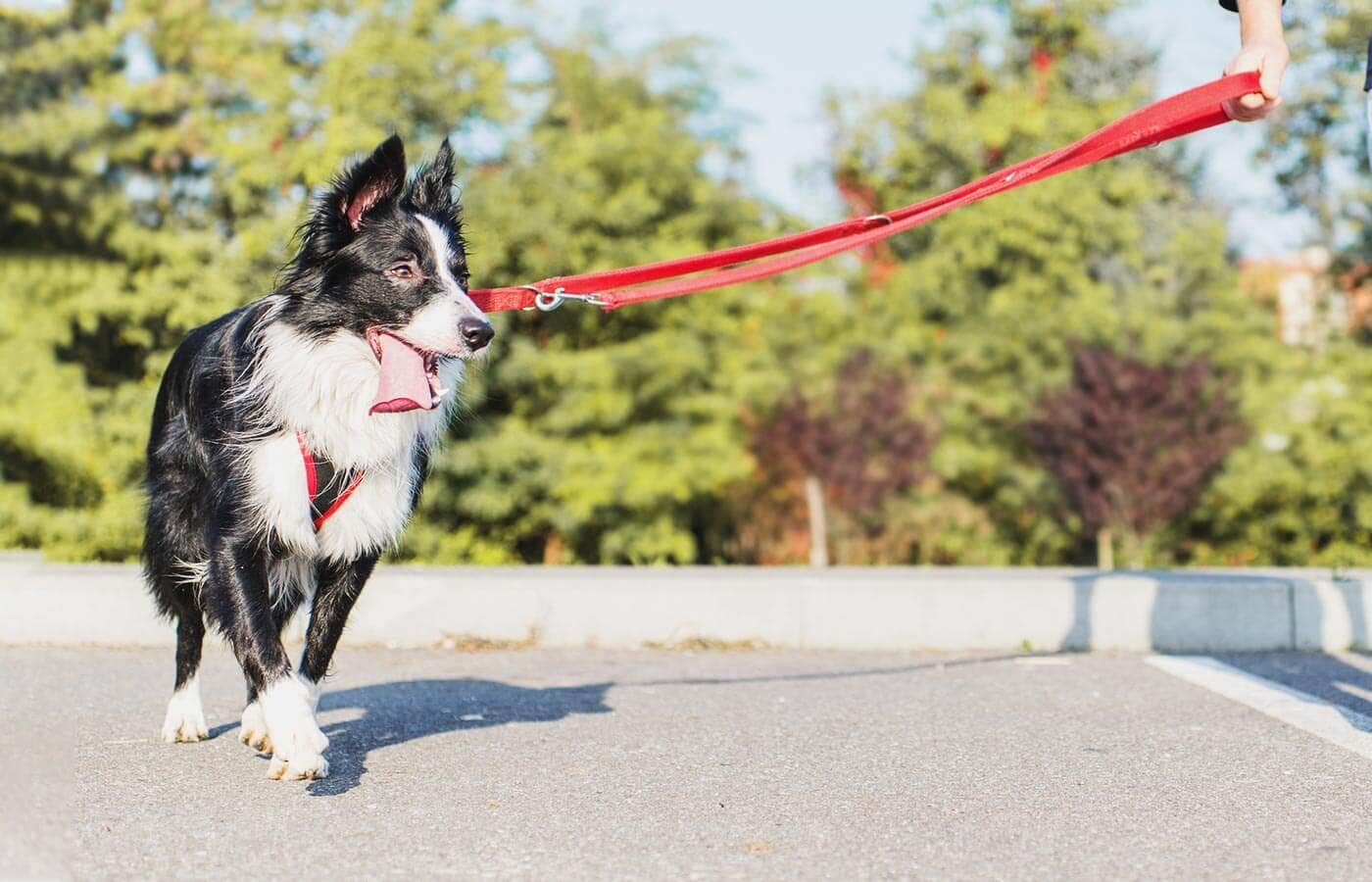 Available Courses
To help your dog put their best paw forward, we currently offer several types of courses to cater to dogs of different ages and levels of training. Read more about our Intermediate and Advanced courses below to find out which course is best suited for you and your dog. Please note for introductory level training we offer Puppy School and Beginner classes as well.
Intermediate Classes
Advanced Classes
About
Intermediate classes are designed for dogs who are already able to follow basic cues at home and when out and about. Graduates of the Beginner class or Puppy class should choose this as their next training step when they feel they are ready to advance.
Advanced classes are theory-based classes aimed at assisting owners who have an interest in becoming better at training. The classes are for dogs who are well mannered in public and are competent in the basic cues.
Age
Dogs must be over 17 weeks and fully vaccinated.
Dogs must be over 6 months of age and fully vaccinated.
Duration of course
One hour per week, over 5 weeks. Dogs attend with their owners every week.
One hour per week, over 5 weeks. Dogs attend with their owners every week.
Course Cost
$160 for 5 weeks
$170 for 5 weeks
What's covered in the course?

Revision of basic cues such as sit, down, wait, look, come when called and walk on loose lead
Helping your dog to focus on the handler when around other dogs and people
Extending the challenge level for basic cues to improve performance in more distracting environments
Introduction to the cues 'give', 'leave' and 'on your mat'
Practicing calm behaviour for handling (e.g. by vets, groomers and new friends)
Understanding how dogs learn for lifelong training
Understanding dog behaviour and how to communicate effectively with your dog
Other appropriate cues can be added to the course by request (at the Trainers' discretion)

Theory of training and teaching new cues, focusing on clicker training, target training and creating a behaviour chain
Shaping a cue to improve performance
Understanding dog behaviour and how to communicate effectively with your dog
Assistance in training a single behaviour chain chosen by the client as a practical project throughout the course
This course is focused on teaching people how to train their own dogs in more complex or advanced cues
Best suited to dogs and people who have a good level of basic training knowledge already in place
Why should I join Petbarn Dog School classes?
When it comes to training, understanding how your dog learns and communicates is vital for success. Petbarn Dog School classes use only positive reinforcement, so the classes are enjoyable for dogs and humans alike. We aim to empower clients with the knowledge to be effective in training their own dogs in both basic skills and more complex behaviours.
Our courses also connect you to our national network of Trainers, Veterinarians, Veterinary Behaviourists, Groomers and Retail experts on whom you can rely for ongoing tips and advice. We work with some of the best in the industry to ensure we are up to date with leading scientific research and collectively draw on thousands of hours of training and practice. All of our Trainers undergo theory and practical training and assessments to meet our strict standards.
Frequently asked questions
How many people can attend? Can I bring the family?

COVID-19 Update: Due to social distancing requirements we have limited class sizes. Please contact your desired location for any possible restrictions on how many people may attend, ie 2 people per dog. Dogs are part of the whole family, so we encourage you to bring along any household members who have an interest in learning how to train and understand your dog better. Our classes will teach you how to be effective in positive reinforcement-based training, how to improve your dogs' performance in distracting environments, and how to increase the challenge level to improve performance while keeping training fun. You will learn how to decipher canine communication so that you can have a better understanding of why and how your pet learns and plays.

What do I need to bring?

Flat collar or harness and non-retractable lead
- Bed, mat or towel for your dog to sit on
- Treats for training if they have special dietary needs
We advocate force-free training methods so no check chains or tightening collars are permitted..

Is my dog suitable for Petbarn Puppy School?

At Petbarn, it's important that we provide all dogs and handlers with a safe, healthy and positive learning environment. To be suitable for our classes:
- Your dog must be up to date with vaccinations
- Your dog must be healthy and free of any health issues that could be contagious or affect their wellbeing and the wellbeing of others
- Your dog must remain on-lead, and with the handler at all times
- Your dog must not be dangerously aggressive towards dogs or people
- The primary handler must be over 16 years old

Does my puppy need to be fully vaccinated before attending class?

To attend Intermediate and Advanced class: Yes. Your dog must have completed the entire course of initial vaccinations more than two weeks before the start of first class, and adult dogs must be up to date with adult vaccinations.
We use a safe, enclosed area to train in and we disinfect it thoroughly before and after every class with veterinary disinfectant. This means there is the same level of infectious disease safety as taking your dog to the vet clinic. We require you to keep your dog at home if they show any signs of illness.

My dog knows how to sit, stay and lie down, has perfect manners, and is great at listening to me when we are out and about. What class should I join?

The Advanced class would be a fun and interesting way to increase your training skills and challenge your dog.

My dog is good at basic obedience and I mostly know how to train him. I just want to practice his skills in a group environment because he doesn't listen well enough in public. Which class is right for me?

The Intermediate class would be a good choice to refine your existing skills in a more distracting environment.

I don't know which class to join and I don't want to go to one that is too easy. What should I do?

All the classes are very adaptable to suit the needs of the students. As we increase the challenge level week by week, if you aren't sure, you should go to the Adult Beginner or Intermediate class, it's easy to increase the challenge level of the class but you risk getting frustrated if you join a class that is too advanced. When in doubt, have a chat with your Trainer, and feel free to bring your dog in to meet the Trainer for a friendly assessment.

I want to teach my dog who is boss, and I don't like the idea of using 'bribes' and treats to train. Do I have to bring treats?

Modern canine behavioural science shows that positive reinforcement is the most effective way to train. For most dogs, this means treats. There are a very few dogs who prefer to be rewarded with a toy. Your Trainer will give you specific advice on how to reward and train your dog, so feel free to discuss this with them and have them meet your dog before booking into a course. We will teach you how to decrease the reliance on treats so that you aren't using them forever.

My dog misbehaves, and I need to use a check chain to control him/her. Why can't I use one in class?

At Petbarn, we believe in positive, force-free training methods. Check chains are unpleasant for dogs and can hinder their learning. We do not permit aversives of any kind in our training, which includes check chains, electronic correction collars, 'lead corrections', shouting, smacking or otherwise providing an unpleasant experience for your dog. Speak to your Trainer before the course starts, and we can help you find a harness type that will allow you to guide your dog. If your dog is not calm and well-mannered on lead, the Adult Beginner class is more appropriate for your dog than the Intermediate or Advanced classes.

My dog is out of control and I don't feel ready to attend a group class. What should I do?

The one-on-one consultations are a wonderful way to prepare you and your dog for a group class, and to give you the tools and strategies to attend a class confidently. It is very normal to have one or two one-on-one sessions and then enrol in a class when you feel ready. If a one-on-one consult is not available, please chat with your Trainer and get some basic tips and info to help you before enrolling. We are always here to help.

Do you allow off-lead work in Intermediate or Advanced classes?

Off-lead work is not available during class, but dogs can work on distance cues like 'stay/wait' and 'come when called/recall' on a 5m long lead under the supervision of our Trainers. We take our safety responsibilities very seriously, so no dog is to be off-lead at any time.