Smelly dog breath isn't normal so it's important to keep their teeth and gums clean and healthy. Here are our top tips for cleaning your dog's teeth at home to protect their pearly whites.

Visit Greencross Vets for a dental check-up
Ok, so you might have to leave the comfort of your home for this one, but the first step to looking after your dog's teeth is a visit to the vet. Working with your local Greencross Vets team to establish a care plan that's tailored to your pet's dental health is the best way to manage your dog's teeth and mouth. In addition, ongoing visits to the vet are important to maintain your dog's teeth throughout their life. You wouldn't go years without visiting the dentist and neither should your pet! Book a dental check-up at Greencross Vets so your dog can have a fresh breath and you can have a fresh start to their dental care.
Feed a dental diet
One of the simplest and best ways to clean your dog's teeth is to switch them to a scientifically-proven dental care dry food for everyday meals. These foods have specially shaped and textured kibble that scrubs your dog's teeth as they chew to help reduce plaque and tartar build-up. In addition, the clinically-proven recipe helps to freshen your pet's breath each time they eat. Look for products that have the Veterinary Oral Health Council (VOHC) seal which shows that they have met vigorous scientific evidence in managing dental disease for dogs and cats.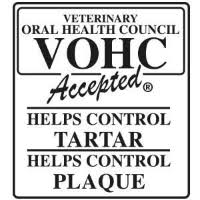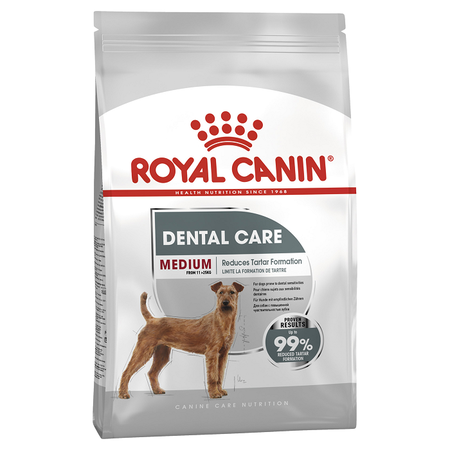 Royal Canin Dental Care Medium Adult Dog Food
$42.41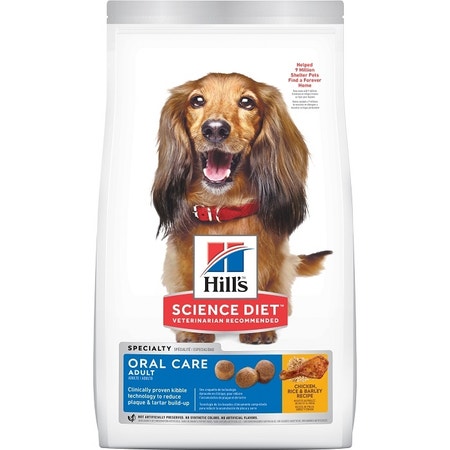 Hill's Science Diet Adult Oral Care Dog Food
$41.99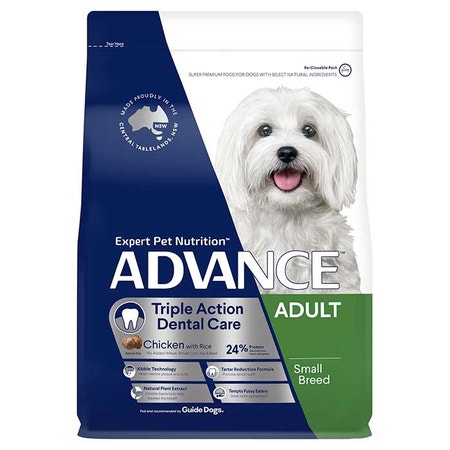 Advance Small Breed Dental Adult Dog Food 2.5kg
$47.99
Brush their teeth daily
Brushing teeth is part of daily life for us humans, but did you know you can actually brush your pet's teeth too? It's recommended by vets as one of the best ways to combat dental disease in dogs, and even if you do it for just one minute each day, you'll make a real difference in your pet's dental and overall health.
You can't use human toothpaste on your pet, but the good news is there are pet toothpastes available in flavours like beef and chicken that your dog will find very palatable. Apply some to a pet toothbrush (or a finger toothbrush for small breed dogs) and follow our guide to brushing your dog's teeth.
Tropiclean Dog Oral Care Kit Small
$32.99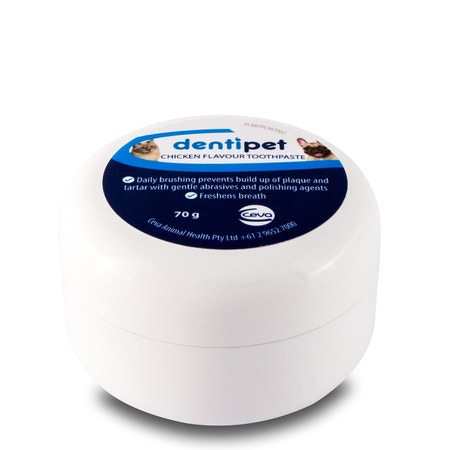 Dentipet Dog & Cat Toothpaste 70g Chicken Flavour
$28.99
Probalance Toothbrush Natural Large Dog Treat
$5.79$5.79
Feed dental treats and chews
Dogs love their treats, and we love seeing our best friends happy so why not reward them dental treats and chews? These are great for your pet's oral health as they encourage your dog to take the time to chew and this mechanical action helps to clean off the plaque and tartar from their teeth. Explore our range of delicious dental treats for dogs but remember that this is only one element in cleaning your dog's teeth at home and shouldn't be the sole method relied upon.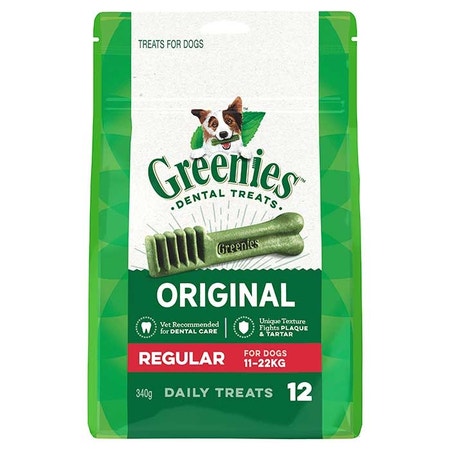 Greenies Original 340g Regular Dog Dental Treat
$31.99
Savour Life Dental Bars Medium-Large Dogs 5pk
$15.99
Pedigree Dentastix Large Breed Dog Treat 56 Pack
$38.99
Play with dental toys
Looking for a fun solution for your pet's dental health? Try a dental chew toy! Designed to stimulate your pet mentally while freshening their breath, these playful essentials are available in a range of shapes and sizes for all types of dogs. Make sure to swap out your dog's dental toys regularly so they don't get bored, and ensure you have a variety of textures. We recommend alternating rope and rubber toys for a good mix.
Tasty Bone Nylon Chicken Trio Bone Dog Toy
$40.99
Tasty Bone Nylon Bone Dog Toy Lamb
$19.99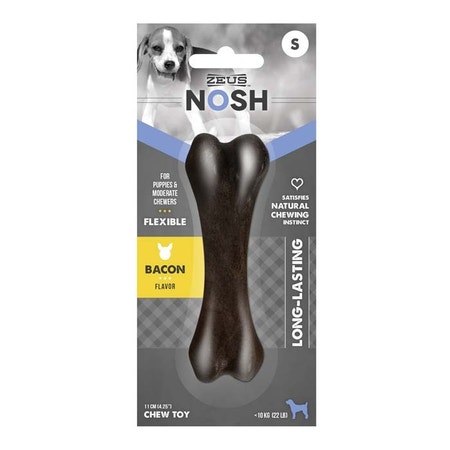 Zeus Nosh Flexible Bacon Chew Bone Puppy Toy Small
$15.00
Add a water additive or teeth gel
80% of dogs and cats over the age of 3 have dental disease – that's 21 in human years. And this disease is preventable! A water additive is a fantastic way to keep your dog's teeth clean at home and help combat this disease. These are a simple, natural solution that are designed to promote healthy teeth and gums and banish bad breath for up to 12 hours. Simply add the recommended amount to your dog's water bowl every time you refill it and voilà! You can also apply a teeth gel daily to promote healthy teeth and gums and to fight bad breath. 
Tropiclean Fresh Breath Original Dog Water Additive
$36.99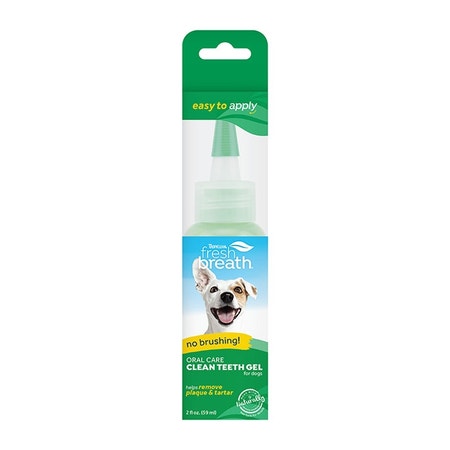 Tropiclean Fresh Breath Clean Dog Teeth Gel
$25.99
Petkin Dental Food Spray 120mL
$30.99
Once you establish a good daily routine, cleaning your dog's teeth at home will become an easy and fun part of your everyday life together. For more advice on which methods best suit you and your dog, speak to your local Petbarn team member or book a dental appointment at your local Greencross Vets clinic.