As they say, good things come in small packages. If you're preparing to welcome a new small animal such as a rabbit or guinea pig into your family, be prepared to show them some big love. Here's what you'll need to get started: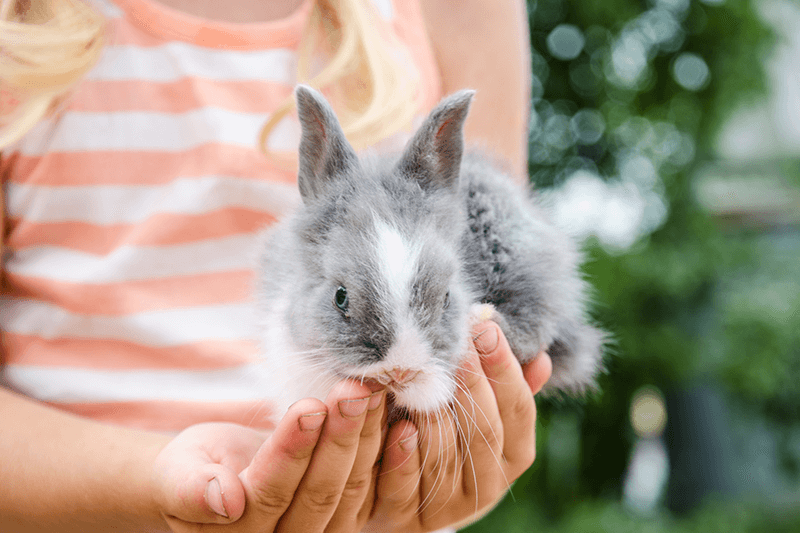 Providing a safe home
Guinea pigs and rabbits are both curious little creatures that are usually happiest outdoors. Therefore they need a cage or hutch to safely live in – preferably something that not only allows them to see the outside world, but has an enclosed area to retreat to. Small animals are especially sensitive to extreme temperatures. If it gets too hot or too cold you will need to keep a close eye on your pet as they may be in danger.
Bedding
For affordable bedding, consider litter pellets, or if you really want to treat your pet, then a cushy bed will allow them to rest in luxury. It's safe to say your pet will soon leave a mess in their new home, so make sure you have some cleaning sprays and wipes on hand. Also provide a hideaway to give them a cosy place to rest with the added comfort of privacy and security.
Food and water
Both guinea pigs and rabbits will need a high-fibre pellet diet with plenty of fresh fruit and veggies to stimulate the digestive system. Your small pet is going to need water too, so make sure you buy them a weighted water bowl or drip bottle to avoid tipping and spilling.
Grooming
Just like a pet dog, you'll want to keep your new small animal's fur coat smooth and shiny with grooming products. A small pet bristle brush or slicker brush will help remove dirt, debris and loose fur while distributing their natural oils. You can also give your small pet a dry bath to leave their coat smelling clean and fresh. Don't forget to protect your pet from lice and other mange mites with a small animal specific insecticidal spray.
Toys
Guinea pigs and rabbits love a little fun. Make sure you keep their natural curiosity satisfied with a variety of small animal toys.
Greencross Vets
Finally, it's important that you find the number and location of your local Greencross Vets so that you can easily contact them in case of an emergency or whenever you need advice.