THE HIGHEST LEVEL OF VETERINARY CARE & CUSTOMER SERVICE
Greencross Vets take pride in providing exceptional client and patient care. The local teams dedicate their skills, expertise and wisdom to ensure that your pet is well looked after, receiving the very best in veterinary care and preventative medicine.
Greencross Vets provide an extensive range of services. Along with regular veterinary exams, there are vital steps in safeguarding your pet's health. It's their comprehensive and tailored service offerings that allow you be the best pet parent you can be and help your pet to live a healthy and happy life.
Some of the many services offered at Greencross Vets include:
Vaccinations
Desexing
Dentistry
Microchip Identification
Parasite Prevention
Surgical Procedures
Laboratory/Pathology Testing
Radiology
Ultrasound
Weight Loss Programs
More Greencross Veterinary Services
Greencross Vet practices are some of the most advanced pet hospitals in the veterinary industry. In helping to provide your pet with the very best care, Greencross Vets provide an extensive range of services. Along with regular veterinary exams, there are vital steps in safeguarding your pet's health. Greencross Vets can tailor health care programs to suit your pet's needs.
Vaccinations

Preventative Health Care Programs

Digital X-ray

Soft Tissue & Reconstructive Surgery

Dentistry

Weight Loss Programs

Ultrasound

Orthopedic Surgery

On Site Pathology & Laboratory Testing

Senior and Palliative Care Programs

Learn more about the service offerings at Greencross Vets
CUSTOMER FEEDBACK
Uncompromising service and care for you and your pets is not just what Greencross Vets believe, it's their promise.
Exceptional staff who are passionate & dedicated. Their experience is greatly appreciated. So happy
Kawana Waters, Sunshine Coast QLD
Regardless of how minor my concern may be Greencross Vets Aitkenvale/Central staff are always friendly understanding professional & personable in their management & treatment of my beloved 'fur kids'. I'd be hard pressed to find another service that could balance these skills like the Greencross family!
K Thornton
Aitkenvale, Townsville QLD
Very professional and caring as well as an exceptionally capable vet and staff. As well as always being there with help and support everyone is Very friendly and I will definitely be coming back. I wouldn't use any other veterinary clinic!
C Carey
Maitland, Hunter Region NSW
As always I had a great experience at Greencross Vets Springvale. Matthew gave Archie a thorough examination and took the time to answer all of my questions. Some vet clinics try to rush you through as quickly as possible but I've never experienced this at Greencross Vets. Many thanks!
C. Westwood
Springvale, Melbourne VIC
We have been clients of the Jindalee Greencross vets for over 5 years and appreciate how the staff are always friendly and helpful. I appreciate the attention our girls vets Josh and Sarah give to our dogs and the time they take to explain any procedures. Our babies are always greeted with affection even when just visiting to have their nails trimmed. The service is great and we have recommended Greencross services to friends and family.
C Hanson
Jindalee, Brisbane QLD
I couldn't fault the staff at Greencross vets Stud Park. They are always friendly and polite and I find the vets very attentive and well informed and able to communicate issues in an easy to understand manner. They are also extremely loving to our dog. I would not think of taking my dog to any other vet.
C Girgis
Stud Park, Melbourne VIC
Brookvale is an amazing clinic. We have always been treated fairly and respectfully. It is my belief that the staff are well educated in their respective fields. They will always make me as owner feel that my pets are the most important and nothing else matters at the time of consultation/appointment. Thank you for your amazing efforts!
H Sullivan
Brookvale, NSW
The staff at Greencross Vets Calwell are always very friendly and provide great service it's clear that the staff are animal lovers which always makes our dog excited for a trip to the vets.
C McKenna
Calwel, ACT
LOVE the team at Greencross. Always very friendly and welcoming and never make me feel rushed. I recommend them regularly to new defence families moving into the area.
K Tessier
Deeregun, Townsville QLD
I have been attending this vet for many years. It is now a Greencross Vet. The staff have always been friendly helpful and polite. The reception staff are very helpful and obviously love animals. The professional staff have equally been great the vets and the nurses and very knowledgeable. We have taken a number of animals over the years and the staff have always been good. The pets have had a variety of long term issues and they have managed each situation very well. They have also managed well when the time has come for the pets to be put to sleep. The dogs have also boarded there and it in good to know when you are away that the animals are being well looked after.
D Poulden
Ku-ring-gai, NSW
My special girl loves going to visit the girls at green cross vets. She actually gets excited to see the team who always welcome her with a smile and cuddles and my dog knows where to find the jar of treats. Our vet is amazing my dog wouldn't want to go anywhere else she has a long history of medical issues and Chris our vet is someone I trust she understands she is amazing. The team always call after a visit to check up and the extra service keeps me coming back. I take all my family members (pets) here even if I moved I would continue to go here. I just wish I could afford the program for all my pets if I had the money I would invest in it for my other cats and dogs and I would recommend this service to everyone it's great value for money. I'm so lucky to have such a great vet so close by and who always makes time to see me no matter how busy they are the team has a genuine love and passion for animals and they are a great team.
A Volvricht
Hurstbridge, Melbourne VIC
It's lovely to deal with people who love and care your pet as much as you do. Excellent, professional and very caring service. Thank you so much.
A Hampton
Coomera, Gold Coast QLD
MEET SOME OF THE GREENCROSS VETS TEAM
Greencross Vets practitioners are constantly undertaking continuing education so you and your pets benefit from the latest advances in veterinary science. Meet some of our partners in pet health.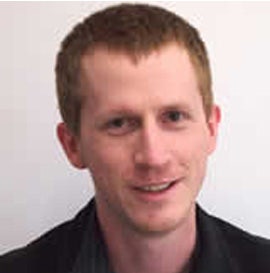 JDr Daniel van Geuns
Veterinary director at Greencross Vets Paradise
Dan graduated from the University of Queensland in 2005 and has been working as a small animal veterinarian in a number of locations including Toowoomba in Queensland and also overseas in England. He moved to Adelaide in mid-2011 and has been happily working at Greencross Vets Paradise over the last few years. Dan has always been closely surrounded by animals, growing up on a hobby farm with his father working as a vet and has always had a love of taking care of animals.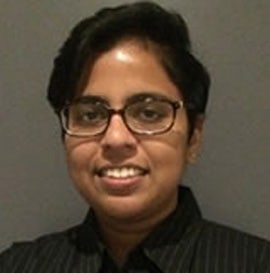 Dr Dharshinee Rajkumar
Veterinary director at Greencross Vets Box Hill
Dharshinee has worked extensively with small animals in multi vet general practices and busy emergency practices. Her career has taken her across several Australian cities and back to Singapore, where she grew up. Dharshinee's priority as a veterinarian has always been to uphold a high standard of patient and client care. She has special interests in small animal internal medicine, preventative medicine and rabbit practice. Together with her partner Mohana, Dharshinee is servant to their two gorgeous cats, Sherman Caesar and Lucas Maurice. In her spare time, she enjoys exploring new cafes, farmers' markets and planning holidays.
Renee Newstead
Practice Manager at Greencross Vets Springvale
Renee began her nursing career working in a large mixed animal practice in the Hunter Valley in NSW. It was here that she completed her training and qualified as a certificate IV Veterinary Nurse and a registered Microchip Implanter. Renee moved to Victoria in 2005 and worked for a short period at an Animal Emergency Centre, before joining the team at Springvale Animal Hospital in February 2006. Renee took on the Practice Manager role in 2009 and continues to nurse alongside her management duties. She lives on the Mornington Penninsula with her husband Adam and their three boys Quentin a bright bubbly little man born July 2012, Kane a very hyperactive Labrador cross, and Samson a Domestic Short-hair with a very independent attitude to life.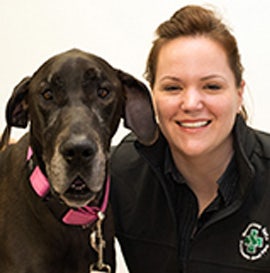 Dr Catherine Clark
Veterinary Director at Greencross Vets Mitchelton
Dr Catherine has always been passionate about pets, having worked in the veterinary industry for over ten years. Her career began as a Veterinary Nurse while studying a Bachelor of Agricultural Science and then completing a Bachelor of Veterinary Science with Honours from the University of Queensland in 2010. Catherine loves animals of all different shapes and sizes and has worked in a mixed practice for over four years treating dogs and cats through to horses and cows! She love learning new skills and have a passion for soft tissue surgery and emergency and critical care. Working as a vet is a privilege and there's nothing more rewarding than being able to help a patient improve their health and wellbeing. When Catherine's not in the clinic, you'll find her gardening and baking at home and spending time with her husband, two year-old daughter and our eight year old Great Dane named Echo.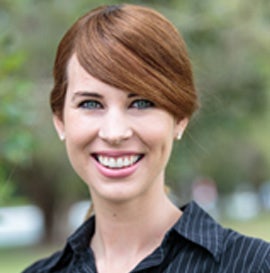 Erica Nothling
Practice Manager at Greencross Vets Caloundra
Erica joined Greencross Vets Caloundra in 2010. Her role as Practice Manager involves taking care of the team and clinic management duties. This role keeps Erica busy and she is so grateful to work with a passionate team of Vets and Nurses. Erica recently completed a Business Management course and she's looking forward to completing further education in 2016. Erica enjoy all aspects of working in the clinic, especially being able to assist and getting to know pet owners and their four legged friends. When Erica's not in the clinic, you'll find her enjoying gardening, home projects, travelling (any chance she gets!) and spending time with her husband and red cattle dog named Peter.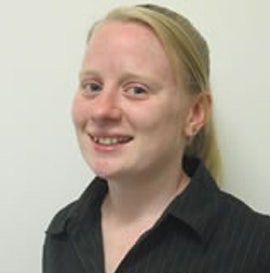 Alana Morcus
Veterinary Nurse at Greencross Vets Jindalee
Alana joined Greencross Jindalee through a school-based traineeship in 2002 whilst in high school & completed Certificate II in Animal Studies in year 12 in 2004. She has been working full time at Jindalee since, enjoying the company and experiences of working with animals. She has 6 furry felines & a Rottie X Labrador at home who she loves to spend time with. Alana hopes to fulfil her dream one day and work with big cats (Tigers etc) at a zoo.
Dr Jessica Lerado
Veterinary Director at Greencross Vets Sandringham
Jessica graduated from the University of Melbourne in 2010 with a passion for small animal practice. With many years in the industry already under her belt, she began her first job as a veterinarian with Greencross Sandringham and has enjoyed being involved and now leading such a dynamic and innovative team of vets and nurses. Jessica has a keen interest in surgery, especially orthopaedics, and is rapidly increasing her skill base in these areas by attending workshops and conferences Australia-wide. Jessica also has an avid interest in the management of osteoarthritis in our aging pets and loves finding the right treatment plan to keep your pet comfortable through a multi-modal approach which could include pain-relief (both pharmaceutical and nutraceutical), physiotherapy/myotherapy/hydrotherapy, stem cell therapy and acupuncture. In August 2014, Jessica became an AQIS accredited veterinarian so as to help properly service our clients who are looking to travel abroad with their furry family members. In her own time Jessica is an avid TV viewer and unashamedly passionate Collingwood supporter. She loves staying fit and active with, Harper, the Bernese Mountain Dog and getting cuddles with her Burmese cat, Vedder who has definitely used up a number his cat lives (he only has ONE KIDNEY!).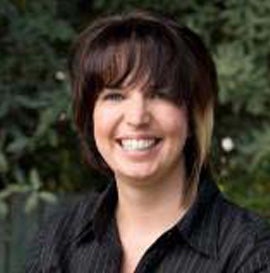 Danielle Kenny
Practice Manager at Greencross Vets Chandlers
Danielle has been working at Chandlers since 2004. She was lucky enough to complete a school based traineeship at a vet clinic in Warwick, then she ventured on after high school to Greencross Vets Chandlers to complete her certificate 4 and has been here ever since! Danielle took on the role of Practice Manager in May 2013. She love all aspects of Veterinary Nursing from nursing a sick pet back to health to helping pet owners out with their pets everyday needs. Danielle and her fiancée have 3 boy cats, Charwee Babbit, Stan & Frank. They are her fur children and she adores them.
Dr Jim Kennedy
Veterinary Director at Greencross Vets City Road
Dr Jim has been a veterinarian since the late 1980's so he has broad experience in a wide range of pet health and wellbeing. He has found a warm, supportive workplace at City Road since joining Erin, Aileen, Narelle and Jo and enjoys the peace and quiet of Beenleigh. Jim is married to Lisa and has four sons, Mark, Tom, Brendan and Liam. He enjoys writing and reading novels, bush walking and boating.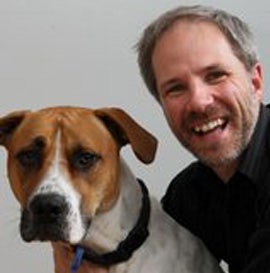 Dr Luke Evans
Veterinary Director at Greencross Vets North Ringwood
Luke graduated from Melbourne University in 2001 and spent several years working in England before returning to Australia. He has been a veterinary associate with the North Ringwood team for five years and has recently stepped up into the Veterinary Director role. He is a very dedicated veterinarian who is passionate about clinical medicine and enjoys the challenge of unusual cases. He is a true believer in keeping our patients healthy through preventative medicine and is a strong advocate in the numerous benefits of our Healthy Pets Plus program. Luke's comprehensive approach makes him a favourite among our clients and patients. Luke and his wife have three children, Zachary, Xavier and Zara. He enjoys reading, playing guitar and listening to music. Luke also spends a lot of time with his family, holidaying in Rye and going on bushwalks with his boys around their property in Upwey.
Find a greencross clinic
Greencross Vets are located throughout Australia and provide pet owners access to a network of local practices run by local teams of vets, nurses and reception staff.
EXPERT ADVICE
Here are a few helpful articles to provide you with some of our common pet concerns and the answers we provide our clients.