THANK YOU
The Petbarn Foundation and Vision Australia are thanking the community for your support in smashing the ambitious goal of $750,000 at this year's Seeing Eye Dogs Appeal, with $851,153 raised, equalling 17 dogs funded.
Seeing Eye Dogs client Brittnee Watson says "Having a Seeing Eye Dog opened my world to a lot of things I didn't think I'd be able to do again. It's amazing to have that companion with you at all times. All the effort everyone puts in pays off. It is amazing to think complete strangers care enough to help in times of need but the results from The Petbarn Foundation's Seeing Eye Dogs Appeal prove it's a reality! People I will never meet have made sacrifices that will allow me to continue living a high quality life, the way I want."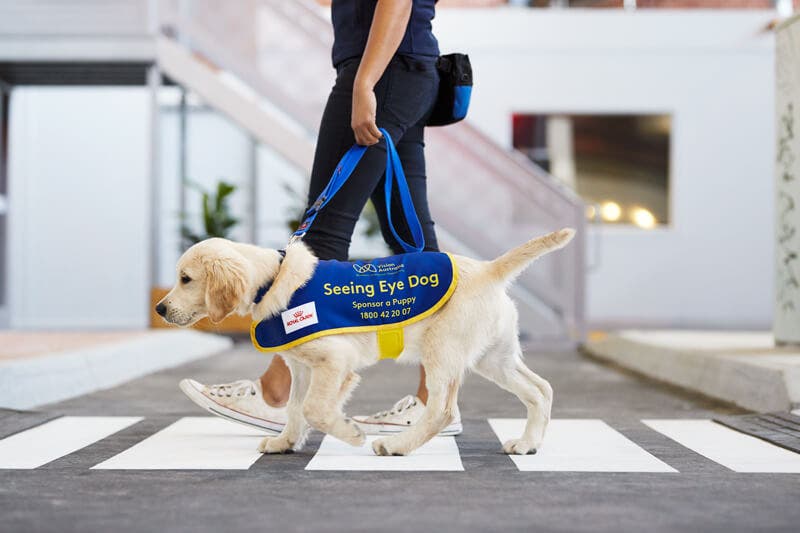 Since 2014 the Petbarn Foundation has raised over $4.81m contributing to 102 Seeing Eye Dogs.
Seeing Eye Dogs (SED) is the only national provider of world-class bred and trained dogs which help to provide constant companionship, help overcome social isolation and contribute to an all-round better quality of life for people who are blind or have low vision.
It costs more than $50,000 and takes up to two years to train Seeing Eye Dogs. Training begins when the dog is still a puppy and involves teaching them basic socialisation skills and obedience. On maturity, each dog receives up to six months of expert training with a specialised instructor.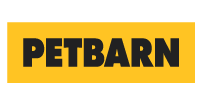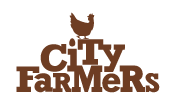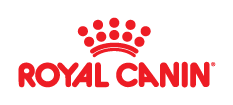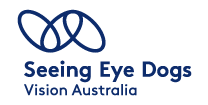 ROYAL CANIN® - Official Provider of precise nutrition
Since 2006 ROYAL CANIN® has provided every puppy and dog in the Seeing Eye Dogs training and breeding programs the highest quality food, providing over 320,000 kilograms since the partnership begun - that's more than 26,000 12kg bags!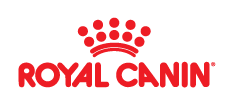 ROYAL CANIN® Puppy Care
A puppy's diet plays a key role in their physical and social development. The right mix of nutrients in their food will help lay the foundations for a healthy life.
Give them nutrition tailored to help build their immune system, enabling healthy growth and digestive support.
Enriched with nutrients and a naturally active protein molecule known for soothing and calming effects
Proven results: Over 44% of dogs behaved more normally even when subject to changing situations (Royal Canin internal study)
Nutritionally complete and contain 100% of the high-quality protein, fats, fibre, vitamins and minerals your dog needs
Mix feed both highly-palatable wet and dry textures for optimal health benefits
Seeing Eye Dogs Puppy Games
The Vision Australia Seeing Eye Dog Puppy Games is back! Four Seeing Eye Dog puppies will go head to head and tail to tail to see who will take out gold in the name of raising much needed funds to assist people who are blind or have low vision.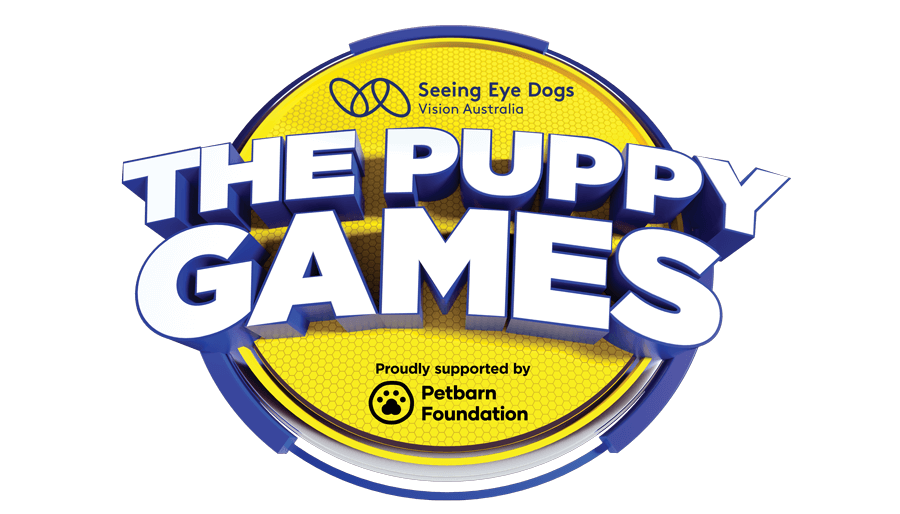 Seeing Eye Dogs Appeal
It costs $50k to teach a single Seeing Eye Dog puppy the skills it needs to help Australians who are blind or have low vision.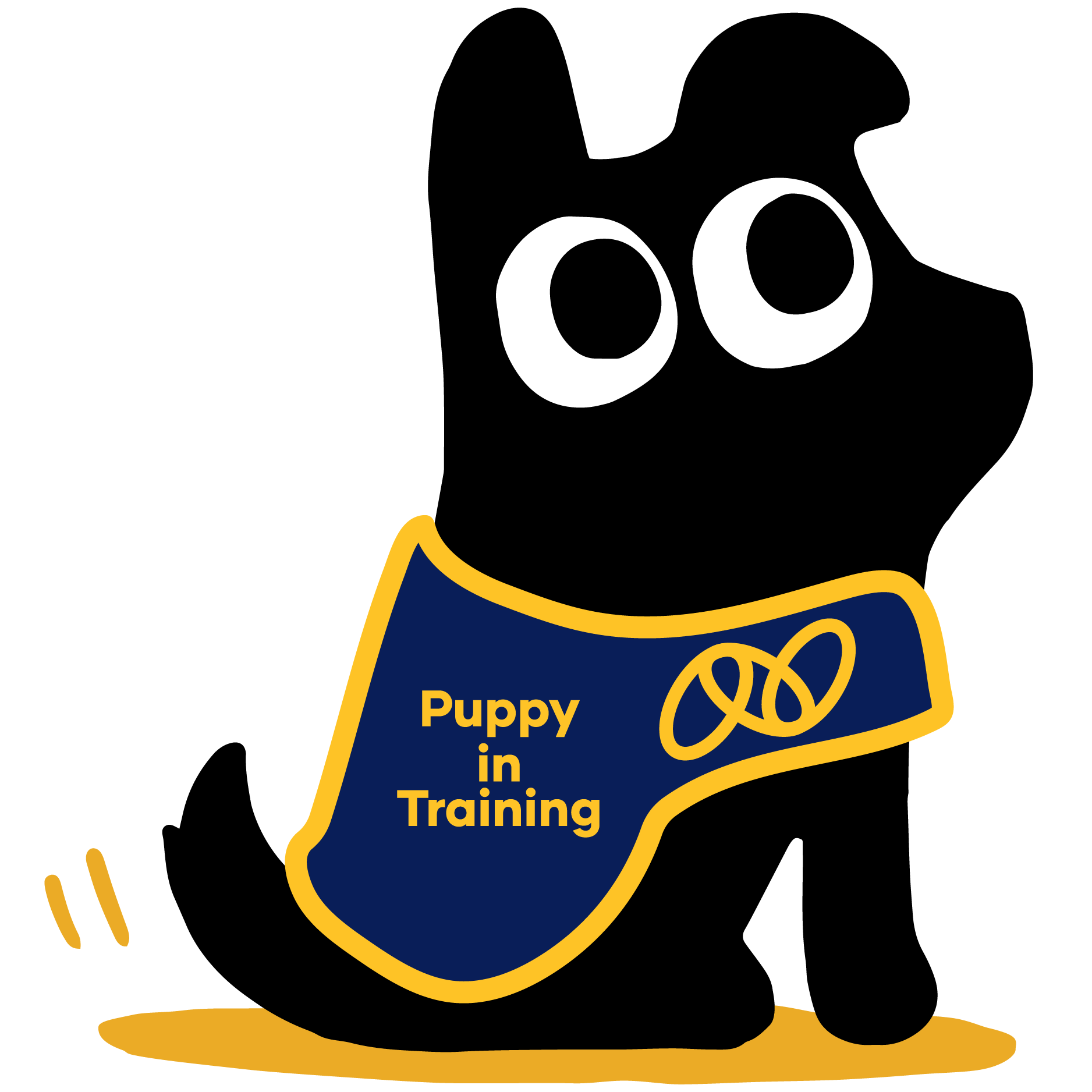 Make a donation today

Your small change can make a big difference
Vision Australia Seeing Eye Dogs' Expert Series
Leah and her Seeing Eye Dog Harlow

"When I finally met Harlow, I thought it was amazing how much the trainers had listened and how well matched we were. Everything I said about my situation was taken into account: the fact that I take public transport, that I move a lot between urban and regional areas, and the way I interact with a large number of people every day in my work.
Harlow has given me the confidence to go anywhere I want.
I now take everything in my stride, even the situations which used to hold me back. I'm also a lot less stressed about going to new places on my own. I'm so grateful to all the kind people who helped raise and train Harlow!"


Cheryl and her Seeing Eye Dog Sherry

"Having a Seeing Eye Dog has given me a sense of freedom, I don't have to rely on anyone else. Sherry's had to get used to doing a lot of different things and be able to do them well. She comes with me to Probus Club meetings, my book clubs and my walking group. She really gets me out and about and out talking to people.
When you're out with a Seeing Eye Dog, people seem to look upon you as an individual a bit more.
If I'm out with my husband but without Sherry, I find people will try to communicate with him rather than me. Sherry gives me my independence back and means I can do things myself."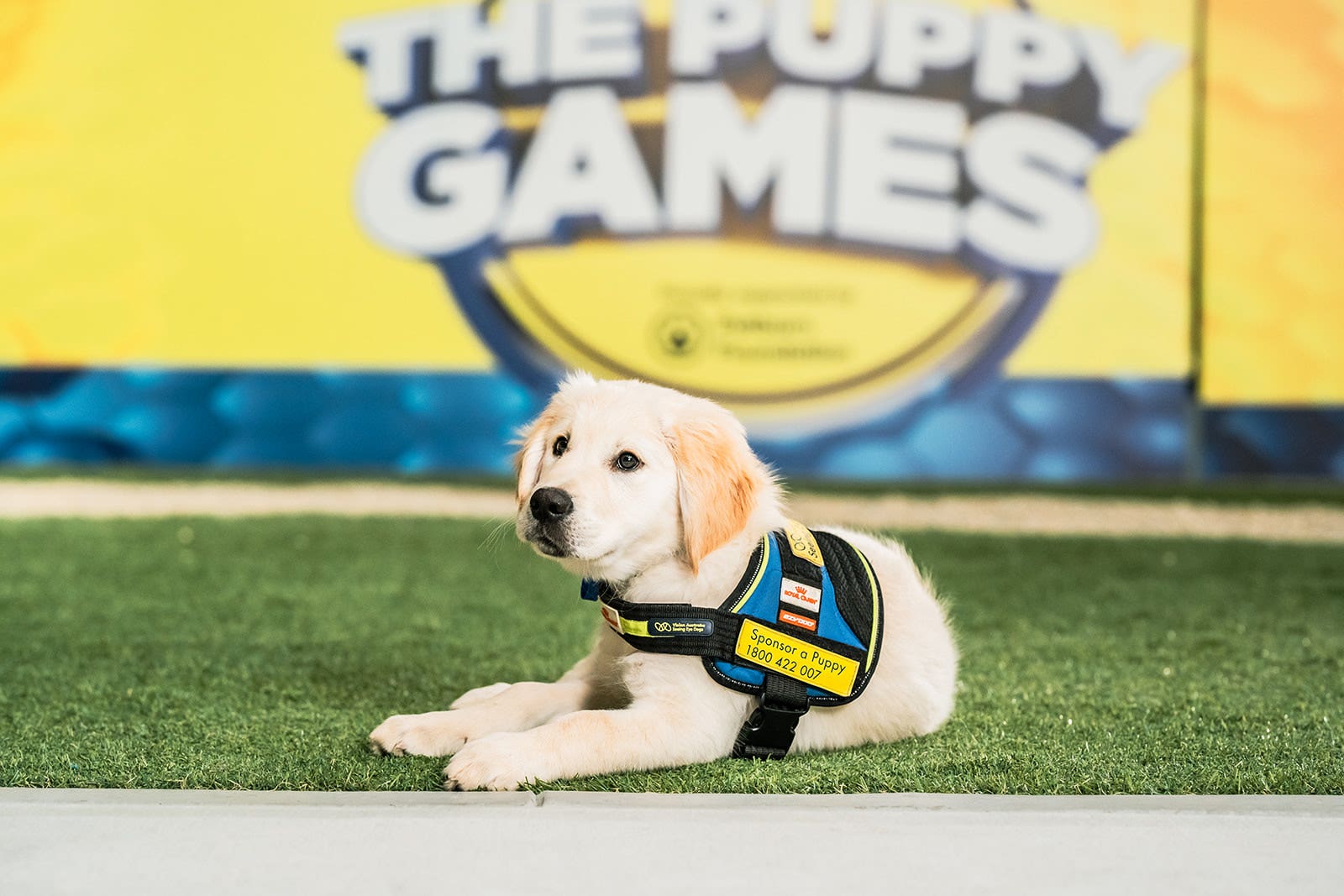 2022 Puppy Games
See the puppies training in action at the 2022
Puppy Games on the 21st of July at 1pm
AEST.