Rogz Yumz Chew Dog Toy Pink S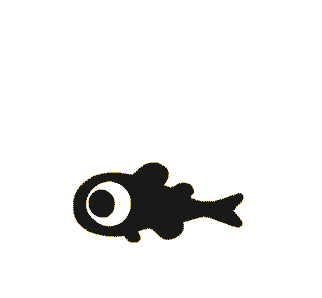 This product has been added to your cart
People who bought this also bought
Are you dwelling on those shoes or that phone charger your furry friend chewed last week? Dog lovers know how hard it is to keep our pooches happy and occupied. Thats why the Rogz Yumz Treat Dog Toy is the must-have pet accessory! Fetch, treat or chew- Yumz treat toys bring playtime, treat time, and gum care together whilst providing your fur baby with the mental and physical stimulation they need to stay clear of your belongings!

Features & Benefits
• Treat Dispenser Designed with a large treat cavity for your dog's favourite treat. Simply push treats into the hole and watch your dog have hours of fun.
• Mental & Physical Stimulation Great for interactive play and obedience training. Your dog will be busy trying to solve the dispensing puzzle keeping destructive behaviour at bay.
• Chew Toy Designed with a Jawgym feature for your dogs teeth and to build up strength in their jaws.
• Gum Massaging Uses GMT Gum Massaging Technology that assists with maintaining healthy gums by gently massaging and cleaning them while your pet chews away.
• Durable- Made with TPR- a durable rubber with high resistance to weathering, ageing and water.
• Bright Colour bright colour ensures optimum visibility for owners in all play conditions.
• Bite-O-Meter Hard, making it durable and suitable for hard chewers.


Product Sizing:
Small- 8.8cm Medium -11.5cm Large- 15cm
• Treat Dispenser Designed with a large treat cavity for your dog's favourite treat. Simply push treats into the hole and watch your dog have hours of fun.
• Mental & Physical Stimulation Great for interactive play and obedience training. Your dog will be busy trying to solve the dispensing puzzle keeping destructive behaviour at bay.
• Chew Toy Designed with a Jawgym feature for your dogs teeth and to build up strength in their jaws.
• Gum Massaging Uses GMT Gum Massaging Technology that assists with maintaining healthy gums by gently massaging and cleaning them while your pet chews away.
• Durable- Made with TPR- a durable rubber with high resistance to weathering, ageing and water.
• Bright Colour bright colour ensures optimum visibility for owners in all play conditions.
• Bite-O-Meter Hard, making it durable and suitable for hard chewers.

Additional info

| | |
| --- | --- |
| Brand | Rogz |
| Toy Type | Interactive, Treat Toys |
| Advice Care | CONTENT: TPR blend (Thermo Plastic Rubber) CAUTION: We recommend that your pet plays with toys under supervision, especially if your pet is likely to eat or pull apart the toy. |
| Life Stage | All Life Stages |
| Material | Rubber |
| Size | Small |
| Colour | Pink |
| Product Category | Toys |