When the temperature drops it doesn't mean you have to stay grounded. All over Australia, there are places that you can take your dog and enjoy a cosy getaway surrounded by incredible sights. Here's a guide to some great places to take your pet.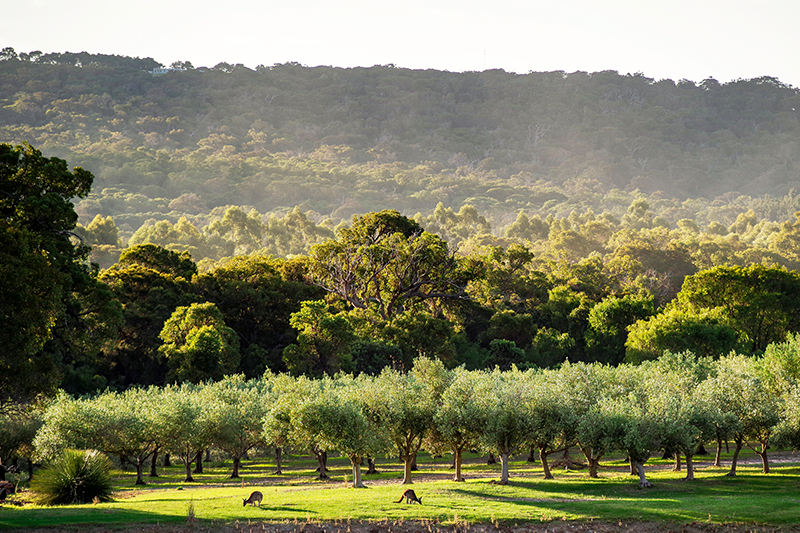 Western Australia
Walk among the olive groves at the stunning Petra Olive Oil Estate (pictured above). The whole family, including the dog, can escape the city to enjoy the beauty of the farm. The estate manufactures olive oil, with a working oil press, and is surrounded by beautiful bushland. It's also nearby Margaret River, so there are plenty of dining options nearby. The estate is almost three hours' drive from Perth.

Or, if your family is into lots of activities and a change of pace form the ultra relaxing olive groves, check out Fonty's Pool (above). This pet-friendly destination has chalets and a caravan park, so you'll find the perfect spot for your whole family. Located in the South West of Western Australia, you'll enjoy lots of greenery and nature with plenty of dog-friendly walks for leashed pets. It's not too far from Margaret River, either, so there's so much to see.
South Australia
Take in the drama of the Flinders Ranges with your pet. If you want to get away from it all and enjoy the peace and quiet of South Australia, Rawnsley Park (pictured above), five hours' drive from Adelaide, is a stunning destination. Once a small sheep farm, this property now makes the most of its stunning location and plays host to tourists from all over Australia and the world. You and your pet can stay in the cabins within the caravan park and, if you want to camp, you're welcome to bring the pup.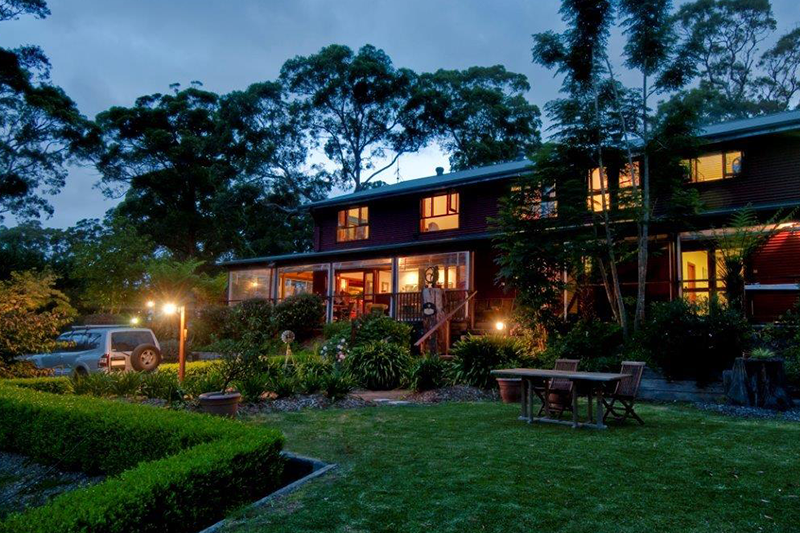 New South Wales
Head for the misty mountains and you'll be rewarded with great views and perfect weather for enjoying cosy comforts. Bilpin Springs Lodge in the Blue Mountains (above) is a farmstay and B&B, so you'll enjoy all the rustic comforts of the country less than two hours' drive from Sydney. There are some fantastic bushwalks around the lodge for you and your leashed dog so pack your walking shoes, and definitely a winter jacket – probably one for your pet, too!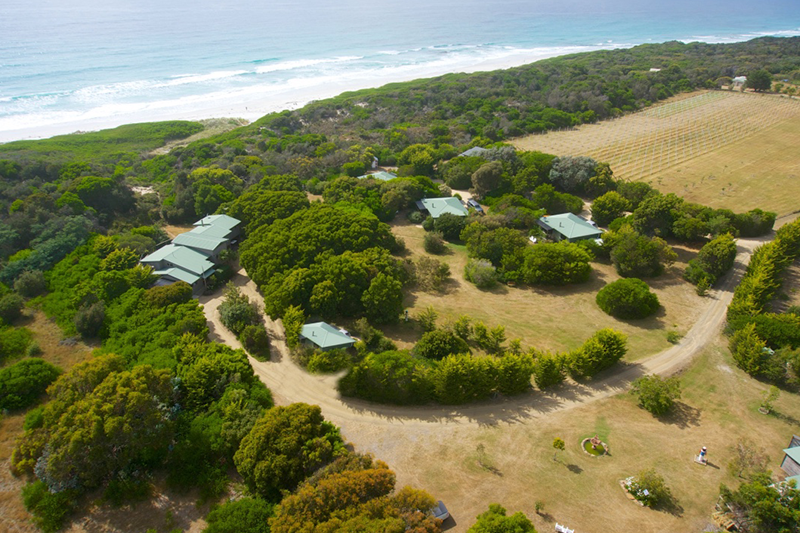 Tasmania
The water will be chilly, but you can't deny that the coast is pretty spectacular in winter. Pack your winter warms and rug up to enjoy the sound of the waves rolling in. Sandpiper Ocean Cottages (above) are just a two-minute walk to Denison Beach, which is off-leash all year round. The property also features four acres of natural coastal gardens, so it's a paradise for you and your pet – just make sure you touch base with the managers first to let them now you're bringing your dog along. It's located just over two hours' drive from Hobart.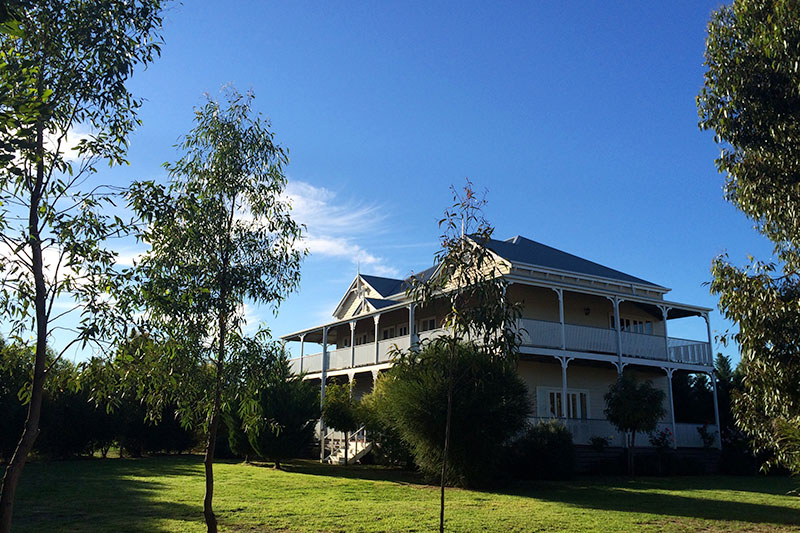 Victoria
If you're wanting to relax by the water, drive towards the Little Murray River in Victoria. You and your pet will have a great time at the Pental Island River Retreat (above), as you'll have the run of 100 acres of land. Plus, you can enjoy views of the river. It's just over three and a half hours' drive from Melbourne and is relaxation central.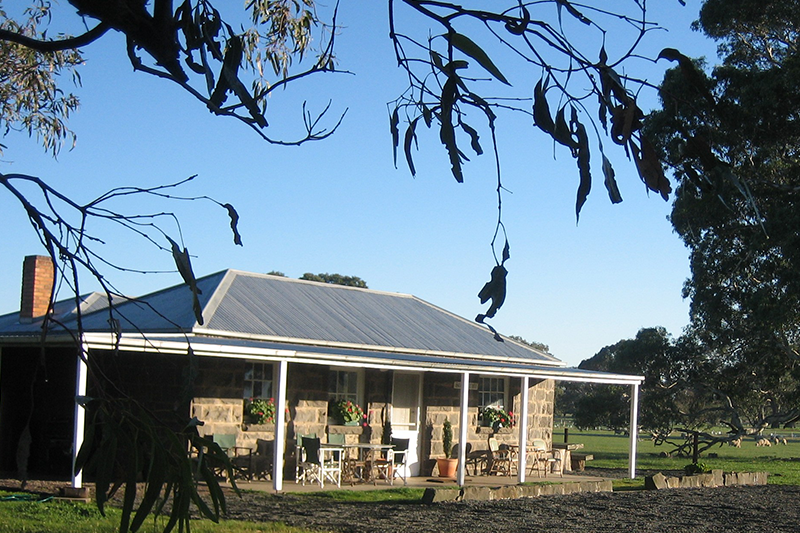 If you're after more mountainous terrain, you can stay in the shadows of The Grampians at South Mokanger Farm Cottages (pictured above). Bring your pet along, and feel free to leave them in the safe fenced yard while you trek to the peak. But don't worry, you can take your dog along for other walks and once you're done you can sit by the crackling fire.

Australian Capital territory
Explore our nation's capital with you four-legged friend – winter woollies are not negotiable. Take a walk around Lake Burley Griffin and then kick back at one of the many pet-friendly cafes or pubs. There are fantastic bushwalks that are doable with leashed pets. Once you're done for the day, you can get comfortable at the Mercure Canberra. The hotel has two dedicated pet-friendly rooms (so get your booking in early) and the team even offers a 'Pampered Pet' package. The perfect winter getaway for pets and their parents.
Northern Territory
Pack the caravan and see the sights of Darwin and beyond when you stay at the Big4 Howard Springs Holiday Park. There are a range of different accommodation options to suit you and your family, with fun activities within the park, too – think pools, gardens, a water park and barbecue areas. Keep in mind that your dog must be 15kg or under.
Queensland
Like in the Northern Territory, check in with the Big4 Holiday Parks to find the best location for you – there are a few to choose from! The Gold Coast option allows pets in cabins and even has pet-sitting options so you can see all that's on offer. Check in with the park before arriving with your pet.
If you're off on a road trip with your pet, don't miss our video on keeping them happy and healthy: