Opening hours
Monday

Tuesday

Wednesday

Thursday

Friday

Saturday

Sunday

Public Holidays

8:30 AM - 6:00 PM

8:30 AM - 6:00 PM

8:30 AM - 6:00 PM

8:30 AM - 6:00 PM

8:30 AM - 6:00 PM

8:30 AM - 5:00 PM

10:00 AM - 5:00 PM

10:00 AM - 5:00 PM
About Devonport
Located on the North West Coast of Tasmania, Petbarn Devonport is your one stop shop for all your pet supply needs, with free off street parking right at the front door.
\
\
Wanting a new addition to your family? We have a wide variety of cold and tropical fish with free water testing to ensure your fishy friends are happy and healthy, we also have hermit crabs too which are perfect first pets for the kids! We are partnered with the RSPCA and offer cat and kitten adoptions in store, all are de-sexed, micro chipped and vet checked, so they are ready to join your family!
\
\
Getting a new puppy? We run a five-week evening puppy school, apply through our puppy school link below or come in to speak to one of our friendly trainers today, we'll have your puppy graduating in no time.
\
\
Have your heard about our Friends for Life program? There are many member benefits, so just ask one of our friendly team members about it, it's free to join!
\
\
Petbarn Devonport also offers a convenient and fast click and collect service, with your orders being ready in just 60 minutes!
\
\
We pride ourselves on our knowledge, friendliness and customer service. Ours teams passion for pets is second to none! Whether you have a dog, cat, rabbit or feathered friends, all leashed animals are welcome at Petbarn and our team love meeting them and spoiling them with treats, so bring them in today to say hello!
Services
Petbarn have a range of professional pet services conveniently located in our stores to help make your experience of owning a pet wonderful and easy.

Please contact store for details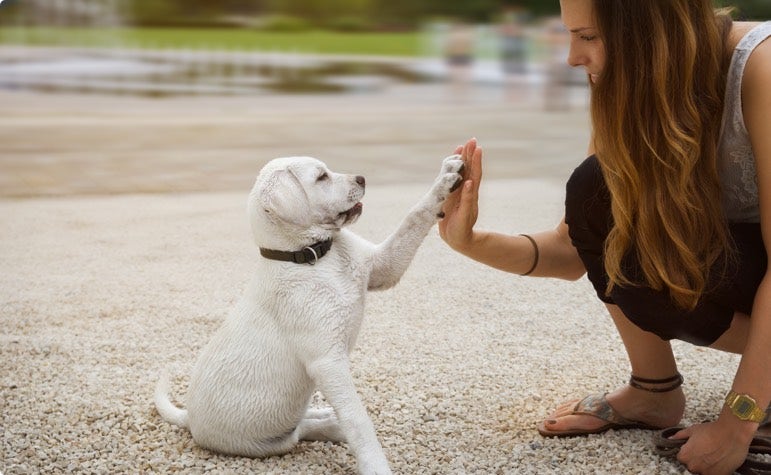 Learn more

MON 9:00 AM - 6:00 PM
TUE 9:00 AM - 6:00 PM
WED 9:00 AM - 6:00 PM
THU 9:00 AM - 6:00 PM
FRI 9:00 AM - 6:00 PM
SAT 9:00 AM - 5:00 PM
SUN 10:00 AM - 5:00 PM
Learn more