Our Mission
To partner with team members, customers, suppliers and community organisations to enrich the lives of pets, animals and the people who love and need them
Five R's Philosophy:
Reduce: The Petbarn Foundation helps to reduce the incidence of euthanasia, unwanted pets and mistreated animals and will assist those who support this purpose
Rescue: The Petbarn Foundation will encourage all Australians to think adoption first and provide support for animals in need of rescue
Rehabilitate: The Petbarn Foundation is dedicated to rehabilitating abandoned, abused, injured or displaced animals and pets back into their natural environments and/or habitats
Responsibility: The Petbarn Foundation encourages responsible pet ownership and will demonstrate responsibility towards the welfare of all animals
Relief: The Foundation will support activities which bring relief to pets, animals and the people who love and care for them
Our Charity Partners
Petbarn Foundation was born in 2012 with a purpose of providing support for rescue organisations and pet related charities, no matter how big or small that dedicate their time and effort into caring for animals in need.
For all Foundation enquiries or to find out how to become one of our charity partners, please email: pbfinfo@gxltd.com.au
Fundraising Initiatives
Petbarn Foundation raise money through a number of initiatives throughout the year.
Seeing Eye Dog Fundraising Appeal
At any one time over 2,000 Australians are estimated to require support from a Seeing Eye Dog. To help reduce this figure, the Petbarn Foundation and Seeing Eye Dogs Australia (SEDA) are urge Aussies to get behind Petbarn Foundation annual fundraising appeal to assist Australians who are blind or have low vision.
"It takes a lot of time, love, patience and money to raise these special working dogs that will one day become the gift of independence for people who are blind or have low vision," said Leigh Garwood, General Manager from Seeing Eye Dogs Australia.
"Last year's successful fundraising campaign through the Petbarn Foundation has enabled us to train six dogs who are all doing well. We're once again calling on everyone's generosity to support this year's appeal," added Garwood.
Clear the Shelters
The Petbarn Foundation encourages Australians to open their hearts to a pet in need of a forever home. In partnership with the RSPCA, more than 140 Petbarn stores nationally will hold a "Clear the Shelters" event, whereby prospective pet parents are able to meet a number of lovable pets in need of a new home.
The aim of the event is to find forever homes for a number of pets that have previously been displaced for a variety of reasons. All pets have been assessed for re-homing suitability and vet checked. Importanlty, the Petbarn Foundation aims to find long-term solutions for these beautiful animals across Australia.
Having a pet as part of your family is a wonderful experience and the Petbarn Foundation is delighted to play a role in not only helping pets in need find new homes but in this process enrich the lives of people as they welcome a new member of the family through adoption.
Tree of Hope
Petbarn Foundation raise funds for animal charities through the Tree of Hope to help assist animals their care over the busy Christmas period and year ahead. Petbarn customers have the opportunity to purchase $3, $5 or $10 to hang the decorations on the Petbarn Tree of Hope. All donations collected on behalf of Petbarn Foundation are distributed to the nominated animal rescue group that often rely on the generosity of the community to help fund the cost involved in rehabilitating pets and preparing them for a second chance at a happy and healthy life.
How your money will help
Donations are collected and distributed to our shelter partners to help animals in need.
Your kind donation will go towards:
Help provide care and treatment for hundreds of sick, injured, lost and abandoned animals
Assist in providing high quality veterinary care at a reduced cost for the pets of people in need
Rescuing animals in crisis
Rehabilitating behavioural issues in pets
Providing relief by supporting activities which help pets and people
Education on responsible pet ownership.
Campaigns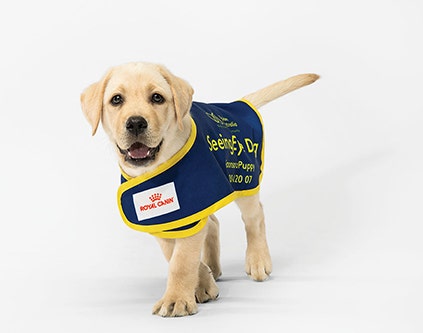 Seeing Eye Dog Fundraising Appeal
It costs more than $50,000 and takes up to two years to train a Seeing Eye Dog. Training begins when the dog is still a puppy and involves teaching them basic socialisation skills and obedience. On maturity, each dog receives up to six months of expert training with a specialised instructor.

David Speyer, General Manager of Seeing Eye Dogs says: "To breed, care for and train these special dogs, takes a lot of expertise, time, love, patience, and funding which may one day provide the gift of independence for people who are blind or have low vision."

"Blindness and low vision can often cause people to lose confidence and impact their ability to get around safely. A Seeing Eye Dog provides our clients the ability to navigate independently with more ease and greater confidence," David continues.
See All Past Campaigns