Pure Life Healthy Gut Dog Treat 100g
This product has been added to your cart
People who bought this also bought
A delicious treat that contributes to the digestive health, supports bowel function and promotes intestinal health. And as we know, Happy Gut = Happy Mind!

Features & Benefits
• Mackerel:Easily digestible with natural anti-inflammatory omega 3s and immunity boosting Vitamin D.
• Yogurt: for protein, calcium and Probiotics!
• Sweet potato,
• source of vitamin A and fibre for optimal digestive heath
• Alfalfa:Aids with digestion + helps boost the immune system


Features & Benefits
• Mackerel:Easily digestible with natural anti-inflammatory omega 3s and immunity boosting Vitamin D.
• Yogurt: for protein, calcium and Probiotics!
• Sweet potato,
• source of vitamin A and fibre for optimal digestive heath
• Alfalfa:Aids with digestion + helps boost the immune system

Mackeral, Sweet Potato, Pea Protein, Dextrose, Humectant, Sea Salt, Vitamins (including Vit C & E) & Minerals,Oils (vegetable, flaxseed & fish),Yoghurt powder, Alfalfa, Chicory extract, Pre & Pro-biotics, Natural,Amino Acids (Methionine, Taurine), antioxidant (including rosemary extract), Yucca extract,

Pure Life Natural Boost Range
Dog and Puppy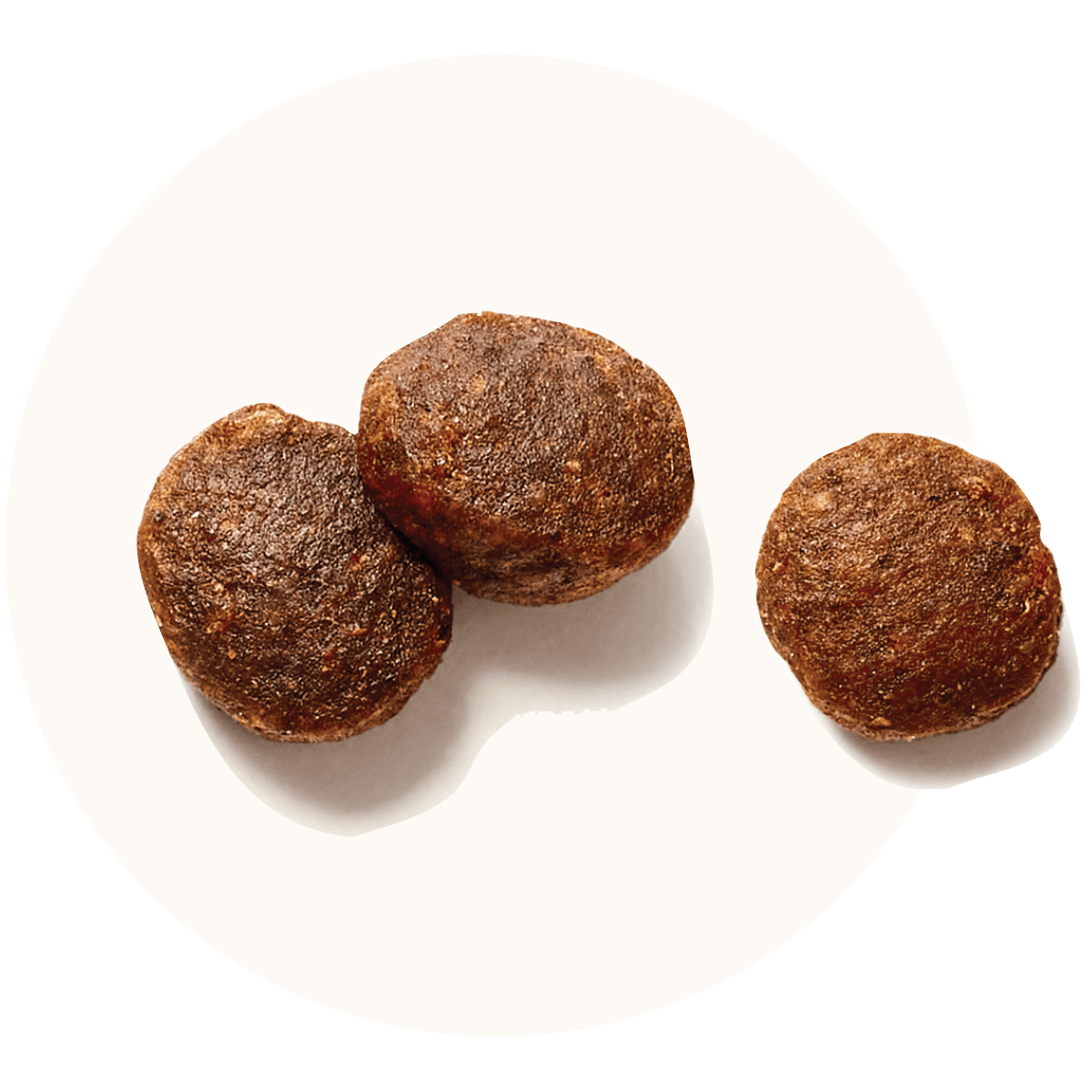 High Protein Kibble
Freeze drying retains nutritional value better than other drying methods, preserving all the flavours and colours that make for yummy enjoyment.
Freeze Dried for great nutrtion
Our highest quality high protein kibble puts your dog's health and nutrition on a firm foundation, with added superfoods and extra protein.
Pure Life Natural Boost Range is a full range of dog and puppy food so you can create a varied diet rich in natural, high-protein, nutrient-rich ingredients, packed with flavour and free from nasties to perfectly suit you dog, no matter what age or breed. Australia's first complete meal has passed our taste test by our furry families, so we can be sure it's absolutely delicious to dogs and puppies.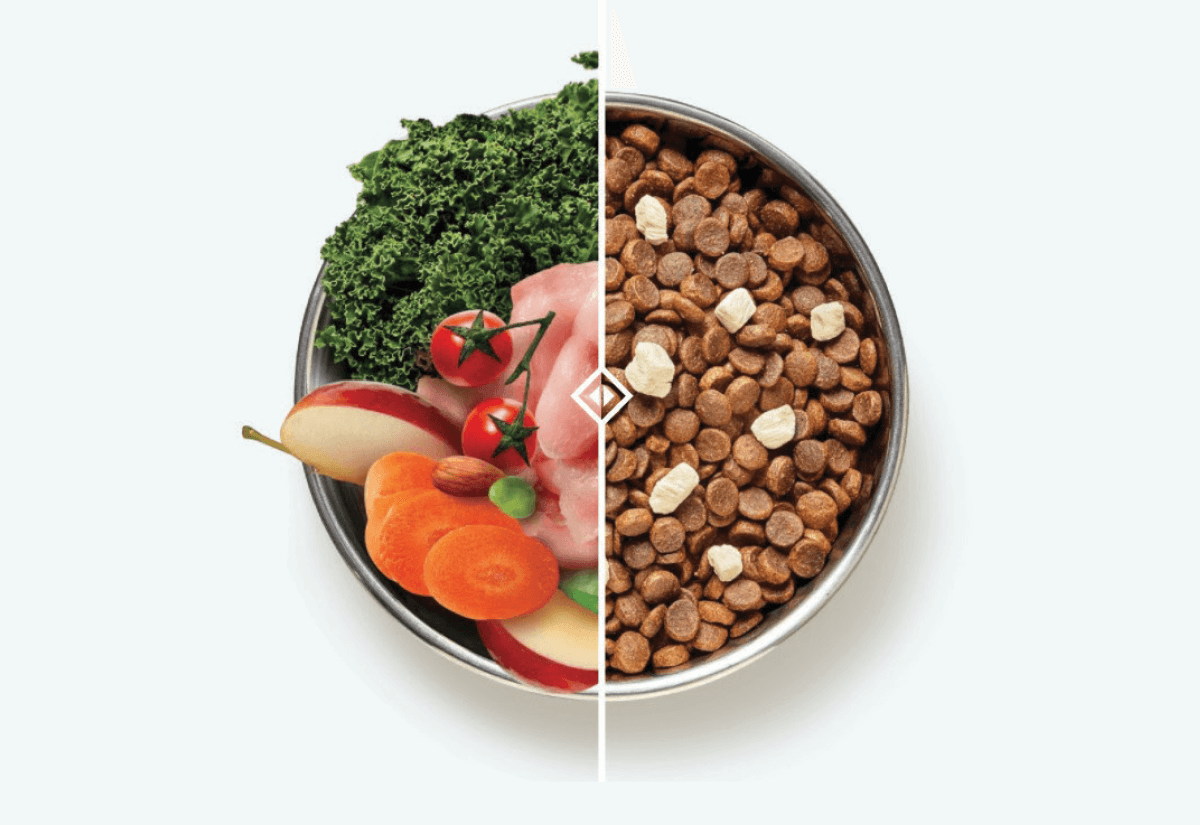 For every dog and cat
No fillers, artificial colours or preservatives
Grain free & allergy friendly
100% Australian made & owned
97% Australian Ingredients
100% Real Ingredient Transparency
GMO Free
Single Animal Protein
The Ingredients of Happiness
Pure Life is Australian made with Australian ingredients and 100% transparency about where our fresh produce comes from. GMO-free with no artificial colours, no fillers and no preservatives with proteins sustainably sourced from local farmers to look after your dog's health and the health of our environment.
Made with locally and sustainably sourced Australian ingredients ensuring 100% transparency
Free from grains, fillers, artificial ingredients, GMO, or preservatives
Packed with superfoods rich in Vitamins, minerals and antioxidants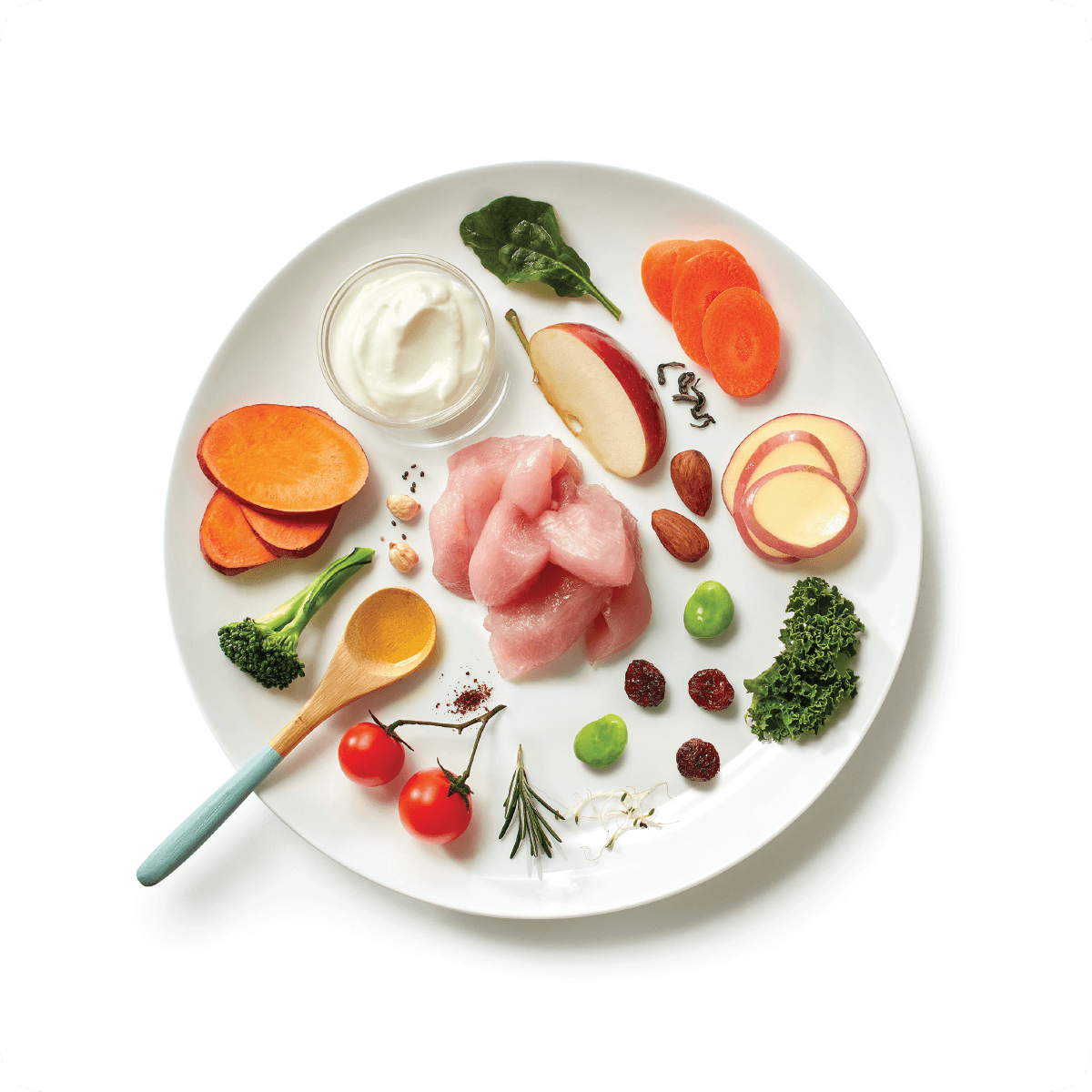 Strong Muscles
Chicken is a rich source of protein with lots of healthy, easily digestible nutrients, including a variety of different minerals and vitamins that support strong muscles.
Healthy Muscles, Joints and Brain
Salmon is a great source of protein and omega-3 fatty acids, which support strong muscles, decrease inflammation and keep your best friend's joints, brain and coat in tip-top shape.
Extra Energy and Digestive Health
Potato provides the abundant energy dogs need to bounce through the day. Faba beans, chickpeas and pea protein provides the fibre for happy insides. And along with chicory and yucca, less smelly poos!
Immune System Strength
Superfood goodness with vitamins, antioxidants and minerals helps support a strong immune system. We add broccoli, spinach, kale and alfalfa – all as super-good for dogs as they are for you!
Additional info

| | |
| --- | --- |
| PPU Number Of Units | 1.000000 |
| PPU Unit | 100g |
| Product Category | Treats |
| Treat Type | Chew |
| Advice Care | Suitable for all breeds & ages. Store in a cool dry place out of direct sunlight |
| Brand | Pure Life |
| Breed | All Breeds |
| Feeding Guide | 5kg-10kg - 1 Chew per day 10kg-25kg - 2 Chews per day over 25kg - 3 Chews per day |
| Flavour | Fish |
| Size | 100g |
| Species | All |
| Life Stage | Adult |
| Health Benefits | Digestive Health, Sensitive Stomach |
| Australia Made | Yes |
| Health Condition Dietary | Healthy Gut |