What you need to know about keeping your reptile's home in top condition.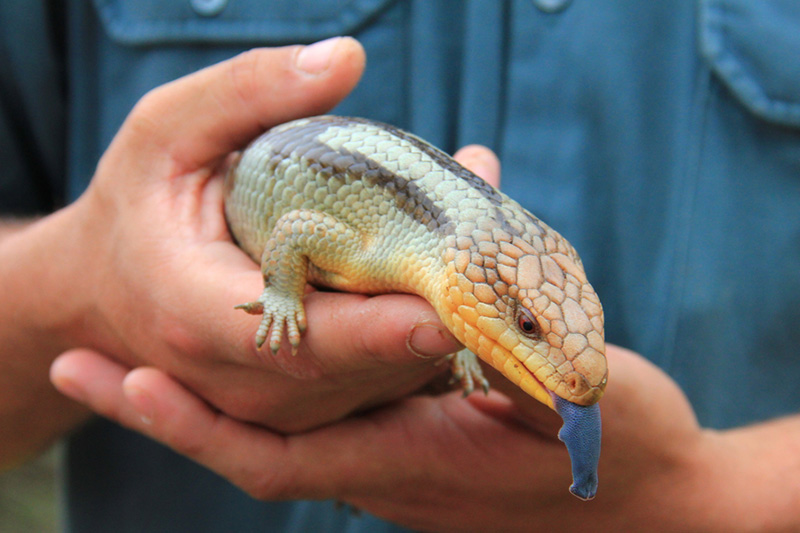 Your reptile maintenance might be a little more involved than with other pets, but it's just a matter of know-how and routine.
For both your reptile's health and your health, it's important to be strict when it comes to keeping their enclosure clean. The best way to clean a reptile's enclosure varies between species, so it's worthwhile chatting to your local Greencross Vets to discuss what's best for your particular pet. Here's a good general overview.
What  supplies do I need to clean my reptile's enclosure?
The first thing to be sure of is that you never use equipment or sinks that you wash or prepare food in. You'll need to set up a cleaning kit that you use exclusively for your reptile. Things to include are:
Unscented antibacterial soap
Paper towels
A back-up cage
Rubber or latex gloves
Brushes, including a toothbrush for small crevices
A bucket
Sponges
A sand sieve
When should I clean my reptile's enclosure?
Again this will vary from case to case, but generally you should do a quick daily spot clean, scooping out faeces and cleaning up spills. Whatever you feed your reptile, it's important to remove any untouched food because of the bacteria it can create. You should also clean out their water bowl every day. Aquatic reptiles, sleep, eat and defecate in their water, so by keeping their water clean you'll be keeping their health as priority number one. A total clean should be done once a week or whenever you spot any mildew or fungus.
How do I clean my reptile's enclosure?
First, transfer your reptile to their back-up home. Next, remove all bowls and accessories in the cage and clean them with hot soapy water. Remove all the old substrate, then clean the inside of the enclosure with hot soapy water, scrubbing to remove any build-up, and rinsing well. After this, disinfect both the accessories and the inside of the enclosure. Allow everything to dry completely to reduce the risk of mould and then fill with new substrate and return the clean accessories. Finally, be sure to disinfect all your cleaning equipment and wash your hands thoroughly.
For advice on how to house and clean your particular reptile, speak to your local Greencross Vets team, or chat to a friendly Petbarn team member in-store for advice on reptile enclosure accessories and cleaning products.