What you feed your dog is one of the most important choices you can make for them, so it's crucial to select the right diet.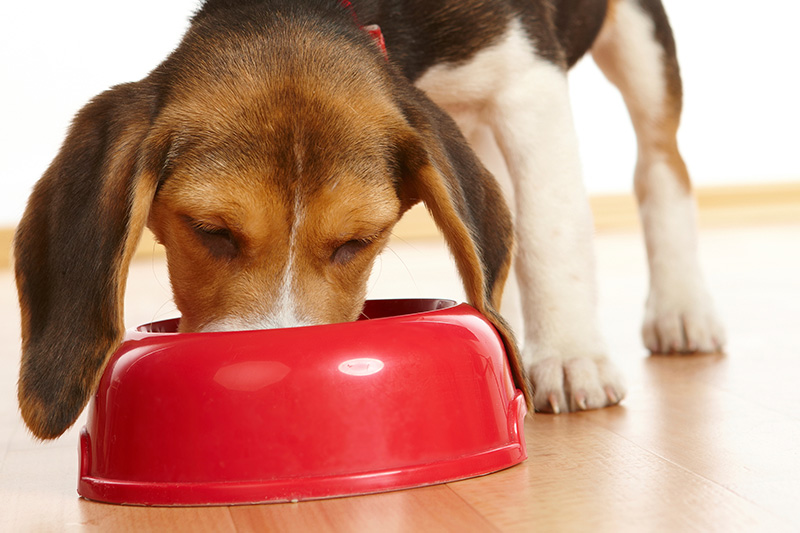 What is super premium dog food?
Every dog is unique and so it will come as no surprise that they will have different nutritional needs. Life stage, size, breed and lifestyle are just some of the factors that influence what your dog needs from their diet.
Super premium puppy and dog food is vitamin-rich, nutritionally dense food with quality proteins, fats and carbohydrates for healthier pets. This quality of food is complete and balanced, and scientifically formulated to support the needs of various breeds of dogs at different stages of life and should be used as your dog's everyday diet. This means your dog will get all the nutrition they need and in the right proportion at every meal.
What are the benefits of super premium dog food?
Formulated for different life stages
A puppy's nutritional needs are significantly different from those of adult dogs so it's important to find the best food for whatever your dog's life stage is. Super premium puppy food will have more protein, fats and vitamins than the adult formulations, as growing pets need lots of energy and nutrients to support their development.
There are also formulations of super premium pet food to cater to senior dogs, which are designed to help with weight control and promote joint health as they age.
Benefits health issues
Some dogs have special dietary needs due to sensitive stomachs or the need for weight management and there are lots of super premium pet food options that cater to these needs with tailored ingredients.
If you need prescription dog food to treat certain health conditions, book an appointment with your local Greencross Vets who can advise you on which product is best for your dog.
High quality nutrients
Super premium food is a quality source of protein and provides precise levels of fats and carbohydrates so you know exactly what ingredients are in your dog's food. It contains DHA which has been proven to enhance the brain and vision, which will result in your dog being smarter and easier to train. The complete and balanced recipe uses ingredients to encourage strong joints and lean muscle development and supports your dog's immune system. Your dog will be healthy inside and out as the omega-3 fatty acids encourage a healthy skin and coat.
Digestion and poo
The highly digestible ingredients used in super premium food also means that your dog will produce less waste and their poos will be harder and less smelly, all of which makes it easier for you to clean up after them.
Reduces cost per feed
The concentration of nutrients in super premium food means that you can feed your pet a smaller serving compared with non-premium dog food, but they will still receive an adequate amount of nutrition, overall reducing your cost per feed.
I'm convinced that super premium food is the best choice for my dog!
Great! Answer 6 easy questions on our Food Finder tool to be matched with the best food options for your unique dog. Remember that if your dog is a fussy eater and they're not 100% satisfied with this new diet, you can receive a replacement or full refund with our Super Premium Food Promise.