Every dog needs a space in your home that's just for them.
Before you bring home your new pet, you must choose a dog kennel and decide where you want to place it. The best dog kennel is one that your dog feels comfortable and safe in, and can protect them from changing weather conditions. Read on to find out what you need to consider when choosing the best dog kennel for your new furry family member.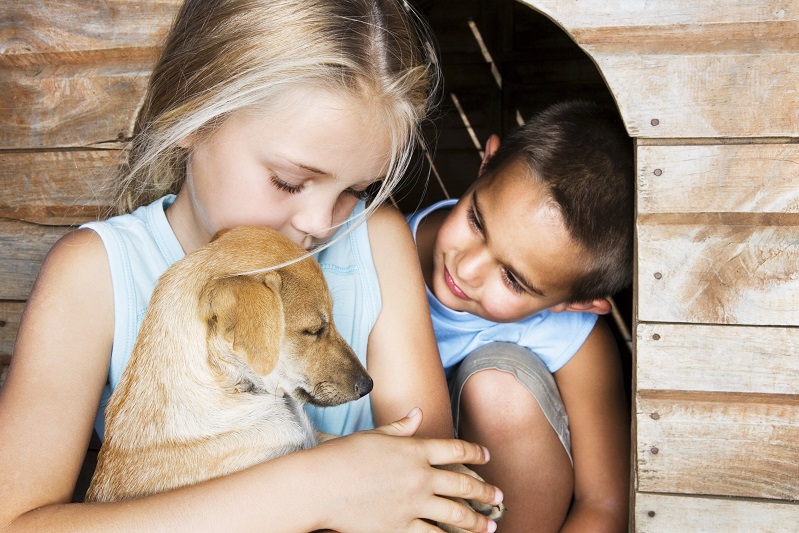 Size really does matter!
Your dog kennel needs to be large enough for your pet to comfortably walk inside, do a few turns and then lie down to sleep in, as dogs are wont to do. If it is too small, your dog may struggle to enter and they will be uncomfortable and cramped inside. On the other hand, if the kennel is too large, then your puppy could get cold if they cannot warm up the space with their body heat, and it will not feel like a cosy area to rest. Generally, your puppy will not soil their sleeping area. However, if you select a dog kennel that is too big then they may be inclined to use half as a bedroom bit the other half as the bathroom.
Your puppy may still be small and cuddly right now but when you're selecting a kennel, you must consider how large they will be when they're fully grown. Instead of constantly replacing their kennel as they develop, find out the adult size for their breed and place a small box inside the kennel to temporarily reduce its size for now.
Building materials
Traditionally, dog kennels have been made of wood, metal or a combination of the both. These kennels are good, but can be difficult to keep clean and unhygienic and are very heavy to move.
The newer plastic dog kennels are lightweight yet strong, durable, well ventilated and insulated. They stay warm in the winter and remain cool in the summer – perfect for your puppy or dog's comfort levels. They are also very easy to keep clean and very easy to move. Bring your dog to your local Petbarn store and explore the best dog kennels in our range together.
Location of your dog's kennel
A dog kennel is essential to provide your outdoor dog with shelter from the elements. It should be well-sheltered, out of direct sunlight and draughts, and raised off the ground to avoid cold and wet seeping in. For the comfort and happiness of your pet, your dog kennel should be a space that is warm in the winter and cool in the summer, or the kennel should be moved when the seasons change.  Keep the kennel close to the house to ensure your dog receives plenty of social interaction with the family, rather than feeling 'kicked out' each time they go into the kennel.
By following this handy guide to choosing the best dog kennel, your four-legged friend will be happily catching some z's in no time! For all your other dog care needs, head into your nearest Petbarn.