Once school holidays are over and its business as usual, your family may not have as much quality time to spend with your pet. In some instances leaving your pet home alone for extended periods of time can cause separation anxiety and problematic behaviour.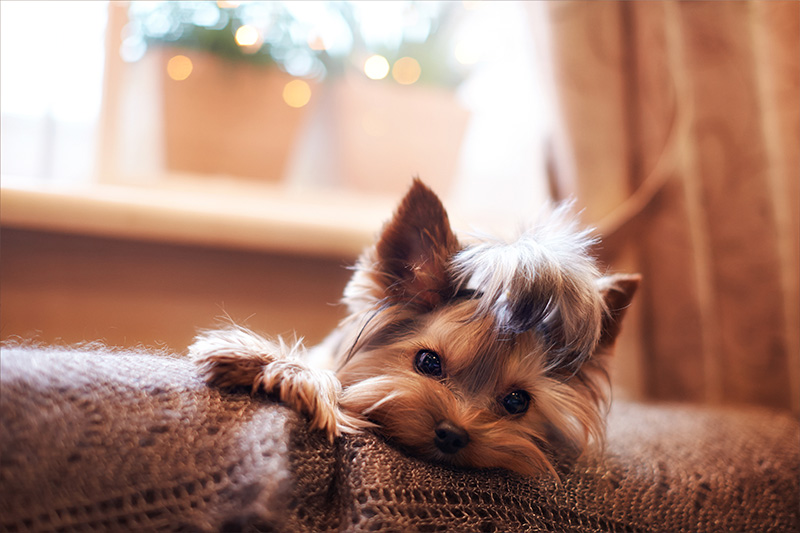 Here are 5 tips to help reduce stress levels when leaving your pet home alone.
Don't make a huge deal of coming and going
Most of us hate leaving our pets as much as they hate seeing us go but compensating with lots of affection right before you leave and when you return can lead to a build-up of your pets' anxiety. To prevent this, when leaving your pet home alone just leave the house without making a lot of fuss. This way you're telling your pet coming and going is no big deal.
Burn some energy
If you are going to go out all day, then go out and play! Before leaving your pet home alone, first thing in the morning, take your dog to the park, get some exercise and burn some energy. The aim of the game is to wear your pet out. Go home and watch them flop into bed for a snooze. Plenty of physical activity can help manage your dog's anxiety.
Keep them busy
If your leaving your pet home alone, find a way to keep them busy while you're gone. You can put a portion of your pets' daily food in a dispenser toy. This is a great form of entertainment and mental stimulation. Different food dispenser toys offer a variable level of difficulty. You want something that will keep them active and engaged but not frustrated or hungry.
Shop our range of food dispenser dog toys or visit one of our stores to see our full range of boredom buster toys.
Create a schedule
Within a day your household will go from a lazy mornings to the chaos of getting the kids up and ready and out the door. This transition and major change in routine can cause fear and stress in your pet. When organising your family routine, make sure you schedule regular times for your pets feeding, walks and time with you, this way they'll know exactly what to expect.
Build their confidence
Reduce separation anxiety when leaving your pet home alone by getting them used to being alone for extended periods of time. You can start by leaving them alone for short periods of time, no longer than 5 minutes. Re-enter the room and remember don't make a big deal of leaving or returning. Build up the separation time to 30 minutes. Continue to repeat the training task throughout the day and during the weeks leading up to leaving your pet home alone. This will help to build your pet's confidence when they are by themselves.