Parasite prevention is a crucial part of parenting a pet – especially when they're young. Here are the parasites that can infect your kitten, and how to prevent them.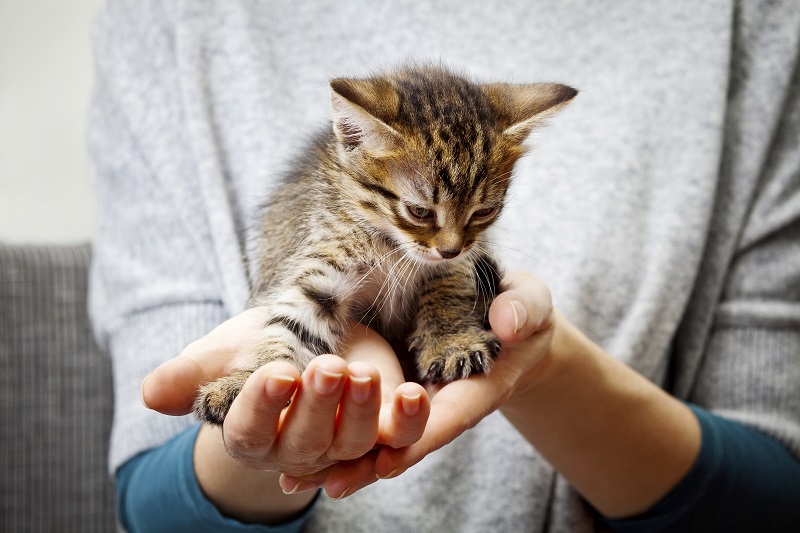 Parasites are a reality of pet ownership and it's important to take a proactive approach to parasite prevention with your kitten. Picking up parasites – fleas, ticks and worms – can be more dangerous when pets are young. Use our Cat Flea, Tick and Worm Treatment Finder to understand the right treatments and take the right measures to avoid parasites and keep your kitten healthy and happy all year round.
Flea treatment for kittens
Fleas may seem harmless and an easy fix, though they have the potential to cause more serious disease for your kitten such as tapeworm and in severe cases, anaemia.
To protect your kitten, Greencross Vets recommends flea-prevention medication all year-round. Flea treatment for kittens can come as a tablet, topical liquid, spray or collar and depending on the product, can be given once a month. This medication differs depending on a kitten's weight and age, so it's important you consult your local Vet to discuss the best option for your kitten. At Petbarn, flea kitten collars are available and safe for kittens to use from eight weeks of age.
Paralysis tick prevention for kittens
Paralysis ticks on kittens have the real potential to cause serious illness and even death.
To avoid any ticks on your kitten, they'll need tick-prevention. This either comes in a topical liquid formula that is placed between your kitten's shoulder-blades or a spray that is applied. Depending on the product, preventative tick treatment usually lines up with flea control and is based on the age and weight of your kitten. Your vet will recommend and prescribe a treatment option and plan to ensure your kitten is tick protected all year-round.
Product recommendations for flea, tick and worm control
Intestinal worm prevention for kittens
Kittens can actually be born with worms passed on from their mother's milk. Roundworm, hookworm and tapeworm are intestinal worms that are common in kittens and can cause serious illness. For that reason, it's crucial to consult with a vet and find the right preventative treatment for your kitten.
Intestinal worm prevention treatments for kittens are either available in tablet form or a back-of-the-neck formulation and are again based on weight and age so it's important to land on a treatment with the help of your vet.
When should you worm your kitten?
Kittens need to be wormed every two weeks from when they are 2 weeks old until they are 12 weeks old, and then every month until they are 6 months old. After that, and depending on the product, you need to worm your cat routinely every three months.
Heartworm prevention for kittens
Mosquitoes can infect kittens (and adult cats) with heartworm – long, thin worms in kittens that infest the heart. Heartworm in kittens, whilst uncommon, can be fatal, and can easily go unnoticed, so it's imperative to take measures to prevent this infection in order to keep your kitten healthy.
Important to note
You can find parasite prevention products that cover kittens from more than one of the parasites listed above. Make sure to be treating your kitten with the medications recommended by your vet.
When protecting your kitten from any nasty parasites, it's important to know, regardless of what time of year it is, or whether your cat is inside majority of the day, or never ever goes outside, they are still vulnerable to contracting parasites and will always need protection.
No matter their age, dog parasite prevention medications should never be given to a cat.
Humans are at risk of contracting parasites from their pets, so make sure to wash your hands after contact with your pet.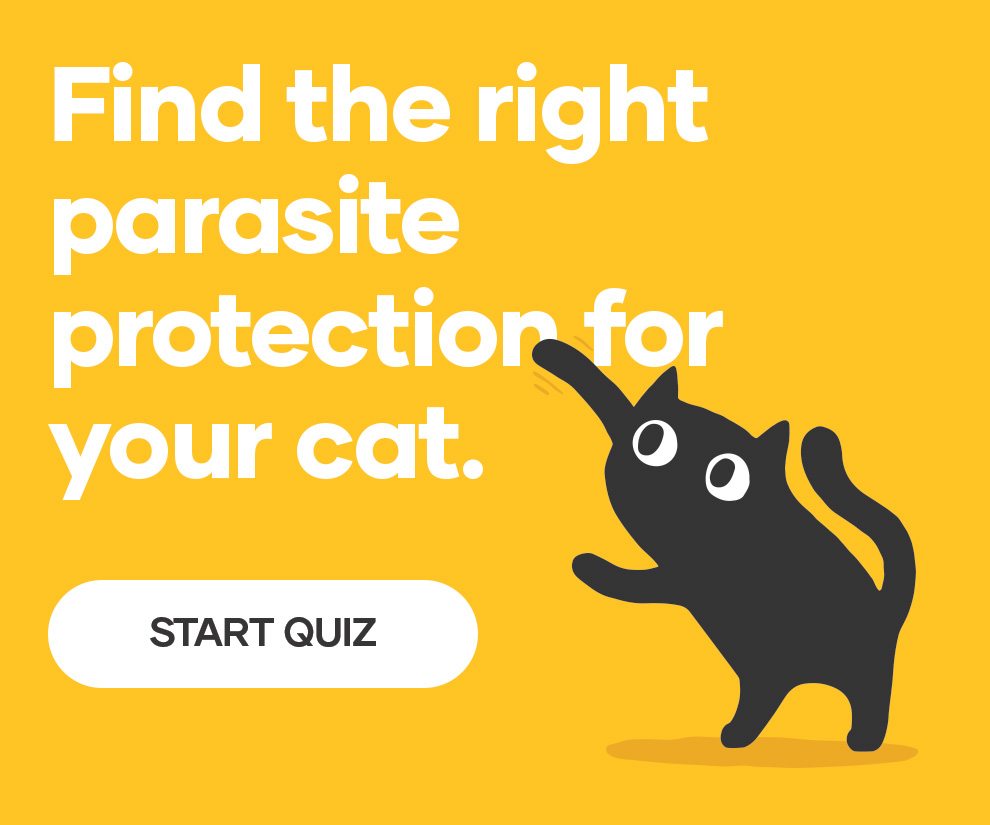 Our Flea, Tick and Worm Treatment Finder for cats will recommend the best parasite prevention for your kitten. Visit your local Petbarn to find a wide range (including variations for different weights and ages) of all of these parasite prevention products for your kitten and any advice you may need. Refer to your local Greencross Vets to discuss the right preventative treatments for your kitten, and a treatment plan.