Here's a look at some of the different dog foods on the market right now to help you discover if they're the right choice for your pet.
The world of dog food has come a long way in the past few years. Today, every dog's unique needs are catered for with a choice of foods to match their dietary and lifestyle needs, their taste preferences, and their pet parent's feeding desires. With nutrition being such a key consideration in the health and well-being of all pets, turning to natural, grain-free and holistic brands can be an alternative way to ensure your dog is getting the most from their diet. Here's a look at what these formulations are and some of the key benefits.
What is natural dog food?
Pet foods that fall into the natural category offer something different for your dog. With a greater focus on the ingredients, these formulations are committed to giving your dog a well-rounded diet from ingredients that you recognise and would want to be feeding your pet.
Natural brands avoid artificial additives, preservatives and colours. With a focus on natural quality, you also won't find meat by-products in this variety of pet food.
Whilst natural dog foods are not all the same, the better brands in this group sit at the premium end of the scale, so the cost per bag may be more expensive, but the bag will often last longer and you can be assured that you are giving your dog good nutrition for their health and happiness.
Shop dog food.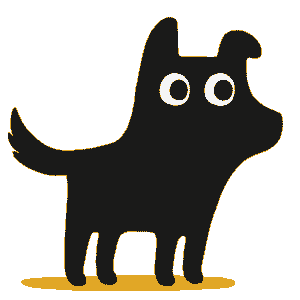 Shop Now
What is grain-free dog food?
Grain-free natural diets contains wholesome ingredients like peas, potato and lentils. This ensures your pet can still have energy to fuel their lives but from a superior source. Some grain-free dog food brands also decrease the overall amount of carbohydrates in the recipe. These lower carbohydrate recipes enable higher amounts of protein and fat to be included to feed your dog closer to the way nature intended so that they can truly get the most out of their nutrition. However be wary that the FDA has recently reported cases where dogs that have been fed BEG (boutique, exotic and grain-free) diets have had an increased risk of heart disease.
What is holistic dog food?
Holistic dog food aims to deliver all the nutrients your dog needs for total well-being from wholesome natural ingredients reinforced with select additives that make these brands perfect for dogs with a sensitivity, health concern or those who may be fussy. With unique natural and premium ingredients that aren't in other brands, guaranteed ratios, enzymes and additives, these holistic pet foods are formulated to provide your dog with a balanced diet and produce visible benefits for your dog.
With the strong value placed in natural and premium ingredients, you also can expect these brands to contain nothing artificial as well as no by-products. Like natural and grain-free brands, holistic pet food may cost more per bag than other brands but these brands are nutrient dense to make that bag last longer and they also come with a lot of strong nutritional perks for your pet.
To discover the best food for your unique dog's age, breed, lifestyle and more, use our Dog Food Finder Tool, or feel free to chat with your local Petbarn team member today.