Feeding your pet a Super Premium diet is one of the best ways to keep them healthy and happy during every stage of their life.
That's why if your pet is not 100% satisfied with a Super Premium diet, you will receive a replacement or full refund.  Just another way we're putting more care in pet care.
How it works
If you find that your pet does not take to the new Super Premium dog or cat food, you can return the bag of pet food within 30 days of purchase to your nearest Petbarn store regardless of which Petbarn store you originally bought it from and we will fully refund your purchase. Remember to bring your receipt as proof of purchase. It does not matter how much food is left in the bag.
Food brands with a money back guarantee include:
Browse through our super premium dog food brands including:
Browse through our super premium cat food brands including:
Introducing a new food to your pet
If you are changing your pet's food, gradually introduce the new food by mixing a little with your existing food over a period of 14 days.
A complete change of diet too quickly may cause a stomach upset. You should start by mixing meals as follows, to avoid digestive upsets.
Days 1-4: 20% new food and 80% old food
Days 5-7: 40% new food and 60% old food
Days 8-10: 60% new food and 40% old food
Days 11-13: 80% new food and 20% old food
Day 14: 100% new food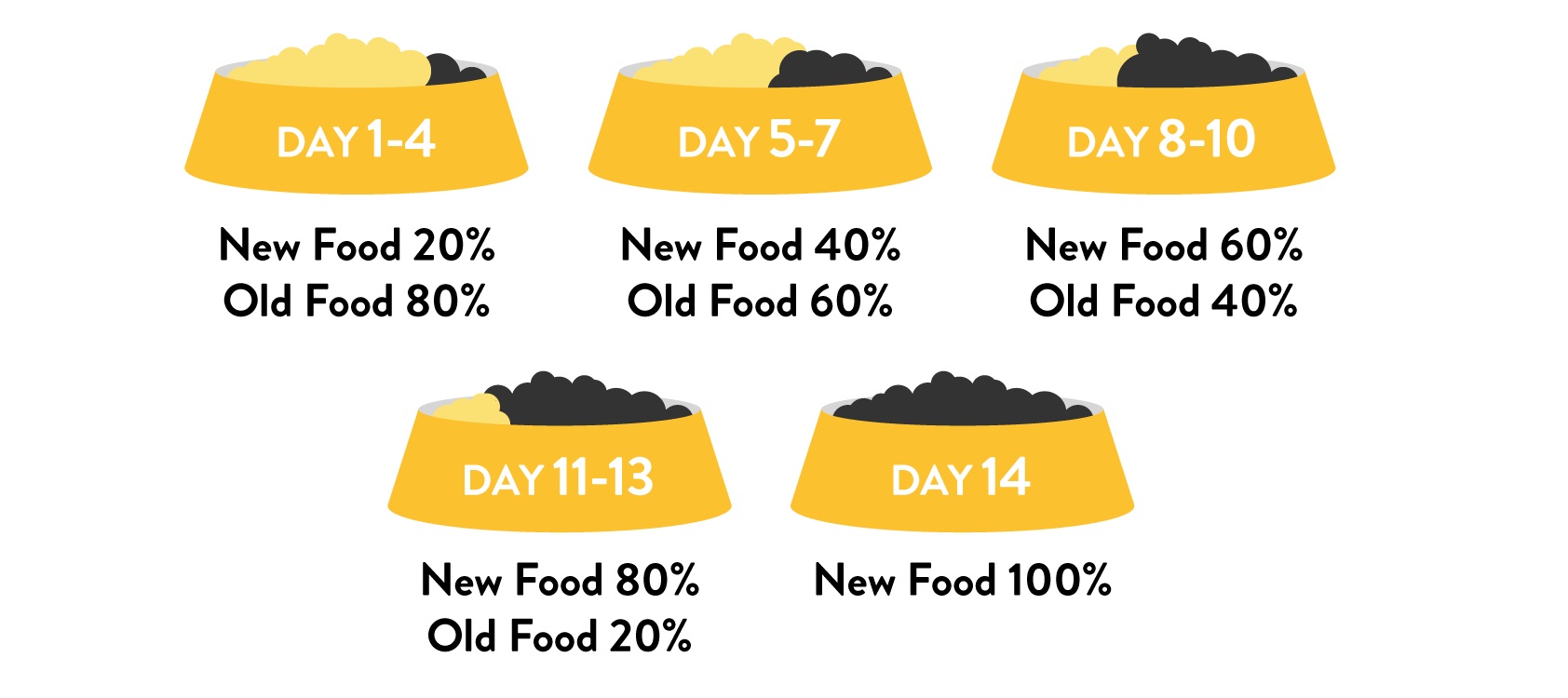 If your pet does experience any minor digestive upsets (runny stools, vomiting), the transition should be stopped until this has settled.
Tip: Feeding your dog treats or leftovers from your table may cause a stomach upset and encourage fussy eating in your dog
Find the right food for your pet
The best food for your unique dog or cat takes into consideration their age, breed, activity levels and more. Use our Pet Food Finder Tool or speak with your local Petbarn team member to understand which diet will optimise your dog or cat's health.