Your dog's diet can have a huge impact on their hip and other joint health. Learn how to choose the best dog food to promote hip and joint health for dogs.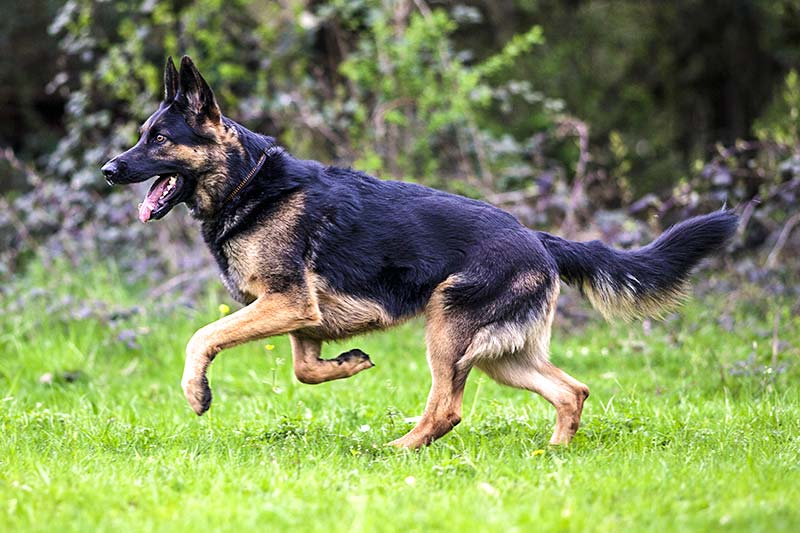 Our happy-go-lucky best friends enjoy leading active lifestyles, but as they get older they'll start to slow down. It's important to recognise the signs of ageing in your dog, and to understand when they'll move from the adult to senior life stage so you can ensure you're giving your dog everything they need to stay strong and happy. This means catering for all their health needs, including your dog's hip and joint health.
Joint health for dogs
As dogs have an average lifespan of between 10-13 years, their hips and other joints can undergo significant wear and tear as they get older. Although all dogs of all ages and sizes can develop issues in this area, hip and elbow health is typically a concern for older and larger breed dogs due to their increased age and size. If you're concerned about your dog's hip and joint health, schedule an appointment with your local Greencross Vets who can provide you with a personalised hip and joint health management program.
How to choose the best joint health dog food
You can help maintain your dog's hip and joint health with a high-quality diet designed to promote bone and joint well-being, while giving them all the vitamins and nutrients they need to stay healthy. Use our Dog Food Finder Tool to understand which diet is right for your dog based on their age, size, activity levels and more.
Ingredients to look out for
The best joint health dog foods are available for dogs of all life stages and feature foods high in Omega-3 fatty acids to help reduce inflammation around joints and manage pain. Other ingredients to look out for when choosing the best joint dog food include glucosamine and chondroitin to help improve joint health and function in dogs. Additional hip and joint health supplements with these ingredients are available too.
Overfeeding
Although food can help promote bone and joint health, it's also important to watch your dog's weight and make sure that you're not overfeeding them. Over 40% of dogs in Australia are overweight, and this can place unnecessary stress on their joints. To determine if your pet is overweight, take a look at their physique. If you have difficulty feeling your dog's ribs or your dog has little or no waist, their weight could be a concern. Book a nutritional consultation at your local Greencross Vets to find out how you can optimise your dog's diet to improve their hip and joint health.
High-quality dog foods specifically formulated to promote joint health are a great way to look after your pet – no matter their age. Use our Dog Food Finder Tool or speak with a friendly team member at your local Petbarn for help selecting the best food for your dog today.