Get fit and active with your dog with a new harness. Here's how to find the right harness for your pet.
The same way you get fitted for that perfect pair of running shoes, your dog needs to be fitted with a harness that works best for them. With so many options to choose from, you want to make sure you're choosing a harness that ensures walks are safe and comfortable. Here are a few handy tips to have your dog harness happy in no time.
How to measure your dog for a harness
A well-fitted harness starts with the right measurements. When measuring your dog, focus on their chest, neck, and breed. With a flexible tape measure, start at the bottom of the rib cage, over the back, and meet where the tape starts. Then, measure the thickest part of the neck just above the shoulders. Finally, harness sizes can also be based on breed.
Once you have these measurements, head to your local Petbarn. You'll find a range of comfortable harnesses with sizing guides and a team member to help you.
Should I choose metal or plastic buckles?
Plastic buckles are easier to fasten – best if you're parenting a dog who's an easy walker and enjoys lighter exercise. For those dogs on the more energetic side or, if you're purchasing a harness for car travel, metal buckles are sturdier and won't pinch.
Should I go with an over-head or step-in harness?
Shaped like a figure eight, step-in harnesses are easier to put on, but less secure if not fitted well. Over-head harnesses (true to their name) slide over your dog's head to be secured around their back and tend to have more padding, and more adjustment options. This means they're easier to put on older or more wriggly dogs.
Shop harnesses.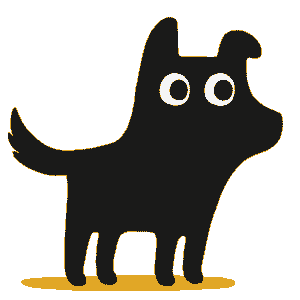 Shop Now
Harness adjustments 101
It's recommended your harness have at least four adjustment points for comfort and safety. Every dog is different and, while the harness should already roughly fit, adjusting the harness on your dog will have it fitting like a glove.
Why should I choose a harness?
Harnesses come at a higher price point than a collar, but they are significantly more comfortable for your pet. Collars can cause chafing and choking while a harness distributes your dog's weight and isn't tight on their throat. Harnesses are fantastic for ensuring a walk or run in the park is safe and fun for you and your pet.
Important to note
It's a requirement of Australian law that dogs are secured with a harness when travelling in a car. A number of harnesses can be clipped onto seat belts for safety and in accordance with the law.
At Petbarn you can find a wide range of harnesses, from high-vis to weatherproof. Various colours and prints are also available to have your dog setting trends on the street!
Feel free to chat to a friendly Petbarn team member for advice on finding the right harness for your dog.