Bringing a dog home is a big step for anyone. They're lively, fun and active pets, but depending on your lifestyle, different breeds of dog will better suit you. If you want to know 'What's the best dog breed for me?', answer these questions and find out!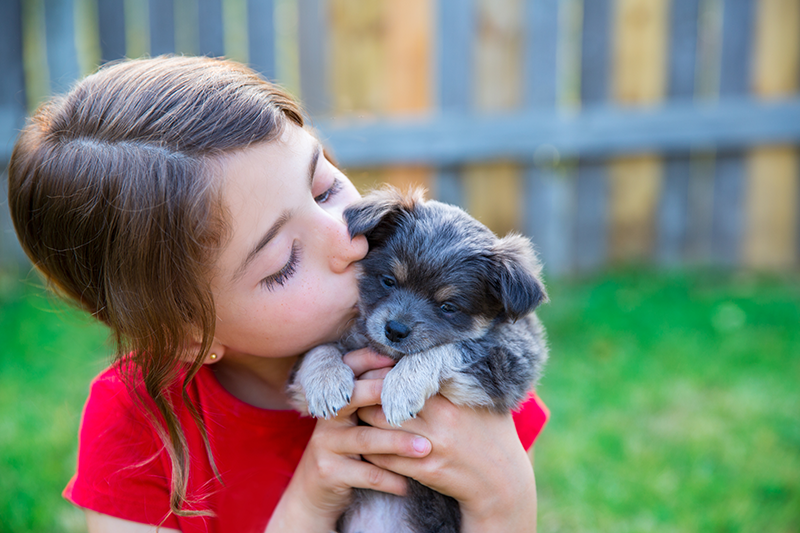 Dogs come in all sorts of shapes, sizes and coat lengths which has effects on their appearance and personality. From large to small, active to calm, obedient to cheeky, there are so many wonderful dog breeds out there that we understand if you're having trouble choosing one.
Our Dog Breed Selector Quiz makes the process easier for you – just answer a few simple questions and you'll be paired with your new best friend! You can also read on to learn how to narrow down the best dog breed for you.
What size dog are you after?
It's easy to fall in love with the first puppy you see, but before you take them home, think about the size of dog you want. Most breeds are tiny when they're born but grow to their mature size around 12 months of age. Smaller breeds like Chihuahuas make cute lap dogs, however they require gentle handling and may not be suited to families with young children. Larger dogs like Siberian Huskies are sturdier but may require more exercise.
How much space do you have?
Consider how much room your dog will need. Homes with large yards are great for any breed of dog, but apartments are really only suited to smaller dogs. Certain breeds also have high-energy levels and need access to open spaces. For example Jack Russell Terriers may be small, but they're pocket rockets who love to be active.
What are your activity levels?
Are you a marathon runner or more of a couch potato? Do some research and choose a breed with energy levels similar to yours, ensuring you don't end up with a dog who is constantly running circles around you. If you're looking for a companion who is happy to relax by your side in between their daily walks, one of the best dog breeds for you is an Old English Sheepdog.
How well-trained do you want your dog to be?
Dogs are very smart pets, but learning differs between breeds. Some need constant reinforcement, while others seem to pick it up after the first time. If you have lots of spare time, most breeds will be right for you. If not, consider choosing a more easily trainable dog like a Golden Retriever.
Do you need a family-friendly dog?
Are you after a dog that will befriend anyone and everyone? Sweet, friendly and gentle breeds are great with young children and the elderly. The best dog breeds for people with young families include Labrador Retrievers and Border Collies.
Are allergies a concern?
Even if you suffer from allergies, you can still bring home a furry friend. Some dogs are well-tolerated by those who suffer from sensitivities. Poodles, Spoodles, and Bichon Frises are considered less allergenic than others.
Are you prepared to groom your dog?
Just like us, dogs look best when groomed! Some breeds such as Miniature Pinschers have coats that are easy to care for and a weekly brush will suffice, while others require much more maintenance to keep their coat in top condition. Consider how much time you can devote to your pet's primping and preening needs.
Bringing home a dog will add so much joy to your life. Now that you've thought seriously about these questions, use our Dog Breed Selector Quiz to be matched with the best dog breed for you!