Dogs are our best friends no matter what our age. Here's how to find the best dogs for elderly people.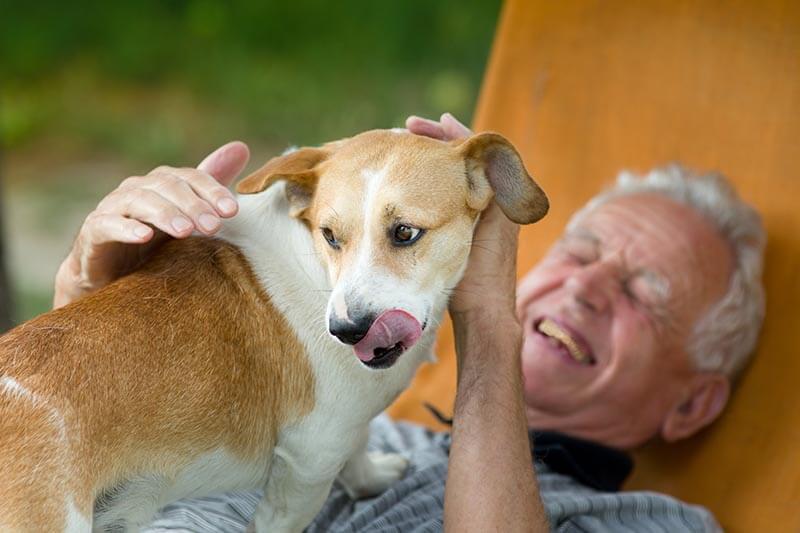 A dog can be a wonderful companion for an older person. In fact, numerous studies have shown that having a dog reduces feelings of stress, loneliness and isolation for the elderly, and improves both their physical health and emotional well-being. Furthermore, research conducted by Petbarn* shows that older pet owners (aged 50+) are the most likely to claim their pets make them smile or laugh regularly, while 62% of pet parents say they are less lonely now that they have a pet. The benefits of dogs for seniors are clear so try our Dog Breed Selector Quiz to find the best dog for an elderly person now!
What to consider when choosing dogs for elderly people
Often, the best dogs for elderly people are those that are low maintenance. When choosing a dog for a senior, take the following factors into consideration.
Energy levels
Consider your energy levels – are you an active senior who still jogs daily or do you prefer a quiet walk here and there? Some breeds are considerably more active than others and will require at least an hour of exercise each day. For those with a more casual physical regimen, try a gentle dog that enjoys a stroll, but won't get bored and become destructive if they miss out on their daily exercise.
Size
The size of the best dog for an elderly person will depend on your space. Certain dog breeds like to run around and stretch their legs throughout the day and will not be suited for those living in apartments. In addition, if you're living in a care facility it's important to check whether they have any guidelines on what sizes of dogs are permitted.
Temperament
Do you want a lap dog whom you can lavish with attention, or would you prefer a more independent dog who can entertain themselves when they're not by your side? A dog's breed can influence their personality and how close they like to be with their owners. In addition, older dogs can have a more stable temperament and be more calm and gentle compared to young puppies.
Coat
A major part of being a responsible parent is caring for your pet. We understand that for seniors, it can become more difficult to perform certain physical tasks as time goes on. This is why a dog with an easy-care coat that doesn't require hours of grooming could be more suitable for you.
The best dogs for elderly people
Poodles
Poodles enjoy a healthy amount of daily exercise and are one of the most intelligent dog breeds out there. They're friendly, affectional and loyal which is perfect for an older pet owner. Their beautiful coats do require a professional groom every once in a while, but that will be easily taken care of at your local Petbarn Grooming salon. Poodles are available in three different breed sizes, Standard, Miniature and Toy, so you can choose which one best suits you as a senior.
Malteses
As a small breed dog, Malteses are very portable if you'd like to take them to visit your family members. If you're after a lap dog, these are a great option as they are easily trained and very loving. Malteses will be satisfied with a light walk every day and are happy to live in apartments, making them one of the best dogs for elderly people who enjoy a quieter lifestyle.
Adopted dogs
Adopting a dog can be a great idea for older potential pet parents. Potential pet parents can spend time with a dog and learn more about their personality before deciding whether they feel it's a match. All the pets available through Petbarn's adoption partners have been desexed, vaccinated, microchipped, and are healthy and suitable for rehoming. Give a dog a second chance at finding their forever home and find a new best friend at the same time!
Retired Greyhounds
Many people are surprised to discover that retired Greyhounds are just about the most placid breed ever. These docile dogs are devoted to their owners and love nothing more than snoozing next to them on the couch while they watch TV. Their short coat is also simple to brush and groom and they do not shed, making it easier for an older person to care for them.
Senior dogs
Elderly canines make wonderful companions for elderly owners, because they're generally calm, quiet and enjoy life at a more placid pace. Plus, older dogs are among the most difficult for shelters to re-home and often spend months or even years waiting for a forever home, so they tend to be extra devoted to their adoptive parents.
Welcoming a new dog home is a joyous occasion for everyone. Be matched with the best dog for your lifestyle using our Dog Breed Selector Quiz.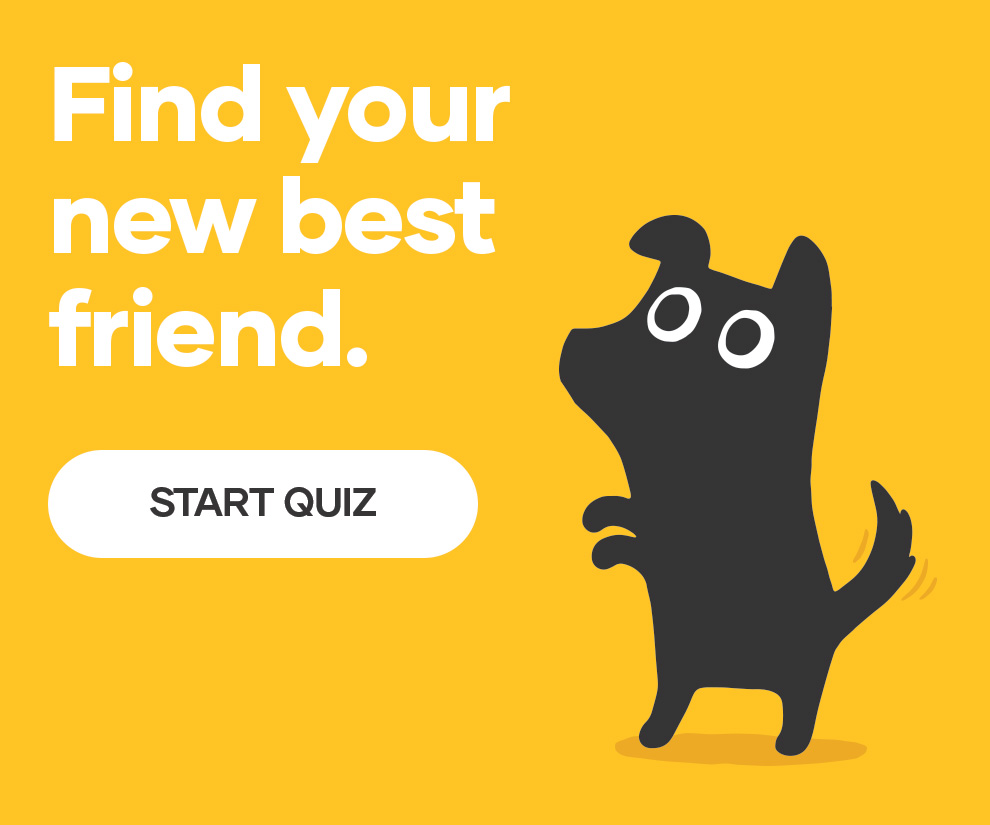 * Petbarn's For Better Humans research (August 2015)