Are you an avid exerciser and need an energetic buddy to go on those daily runs with you? This list of the most active dog breeds that love the great outdoors is perfect for you! For more suggestions, use our Dog Breed Selector Quiz to find your new best friend.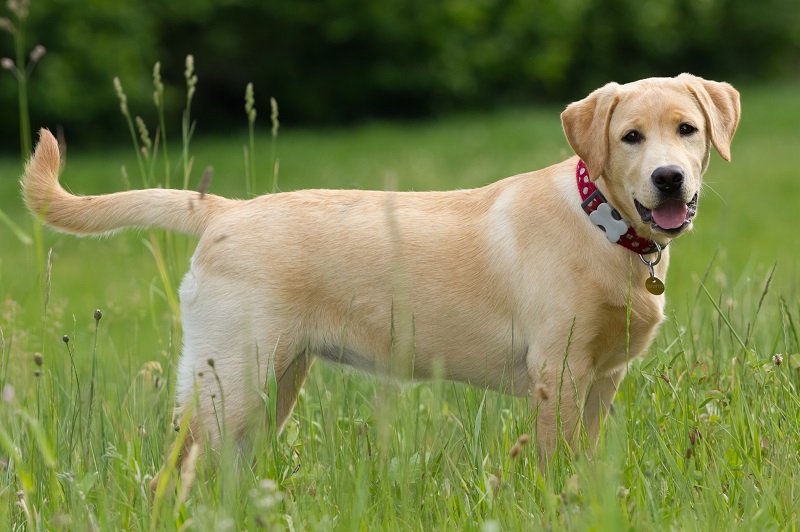 Labrador Retrievers
As Labrador Retrievers gain weight easily, adequate exercise is necessary, but this is perfect for them as they are strong and athletic and are delighted when made to work and play hard. A daily, brisk long walk or jog will keep them happily wagging their tail. Labradors love the water and are strong swimmers. Invest in a large bag of balls and a Frisbee as they never tire of retrieving objects. Learn more about Labrador Retrievers…
Australian Cattle Dog
You cannot give this robust and active dog breed enough exercise or work. In fact, they thrive on mental and physical activity. Bred as working dogs, Australian Cattle Dogs love to herd and chase and will relish participating in dog sports including agility, fetch and running. If you share this love of exercise, an Australian Cattle Dog may be the perfect companion for your energetic lifestyle. Learn more about Australian Cattle Dogs…
Golden Retriever
A daily, brisk, long walk or a run while you bicycle ride makes a great routine for Golden Retrievers. As their name suggests, they enjoy retrieving balls and toys so play fetch whenever you can. As one of the most active dog breeds, their love for water makes them ideal swimming companions for those regularly hitting the beach. Learn more about Golden Retrievers…
Hungarian Vizsla
Hungarian Vizslas love warm climates so taking them for adventures in the great Australian outdoors is perfect. Not only are they a highly active breed, they are also exceptionally companionable and thrive on being with their family. If you have time to spend with them and a big yard for them to entertain themselves in, this breed could be your new favourite running buddy. Learn more about Hungarian Vizslas…
Portuguese Water Dog
From reading the name, it's not surprising that Portuguese Water Dogs love all water activities. This active dog breed is well suited for avid swimmers and fishers alike. For a fun game of fetch, try throwing the balls out into the surf for your pet to retrieve. When they're not out doggy paddling, Portuguese Water Dogs make for great family pets as they get along well with children and other animals. Learn more about Portuguese Water Dogs…
Dalmatian
Forget racing stripes, these spotted pets are one of the most active dog breeds out there. As a large breed dog, Dalmatians need plenty of space to stretch their legs throughout the day, in addition to at least an hour or two of dedicated exercise. While adult Dalmatians have incredible endurance, be careful that you don't overexert puppies who are still developing. Learn more about Dalmatians…
Jack Russell Terrier
Want a smaller buddy to go on those long distance runs and hikes with you? Why not bring home a Jack Russell Terrier? Dogs of this breed are little bundles of energy that make great running partners. Make sure that you have a yard with a variety of toys and games so they can let some energy loose throughout the day. Learn more about Jack Russell Terriers…
To take into account other aspects of your lifestyle and find the right pet for you, try our Dog Breed Selector Quiz for even more recommendations on active dog breeds.