There are few things more exciting than welcoming a new dog into the family. As the big day gets closer you may be wondering "What do I need for a new dog?". To make sure you have everything covered we've created this handy list of new dog essentials.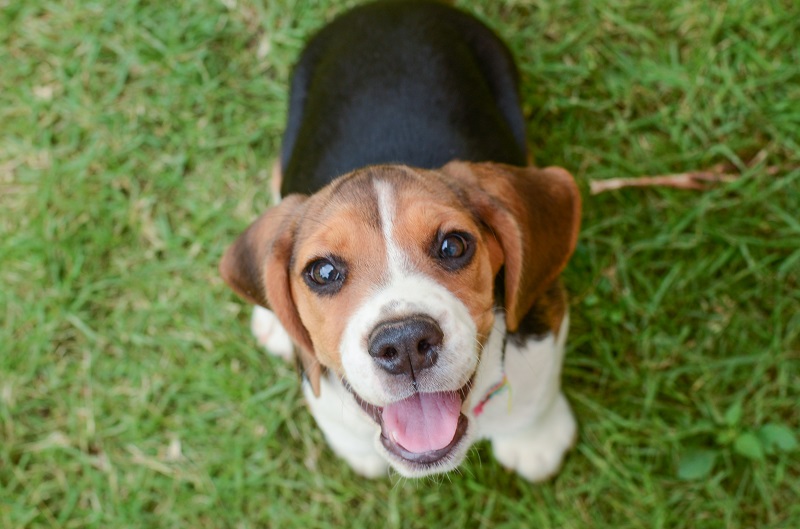 Dog food
To ensure your dog is happy and healthy, it is essential that they're fed a complete and balanced diet that is scientifically formulated for their age, breed, and lifestyle. Petbarn provides a wide range of wet food and dry food options for dogs. Speak to your local Petbarn expert or try our Dog Food Finder Tool to discover the right diet for your new dog.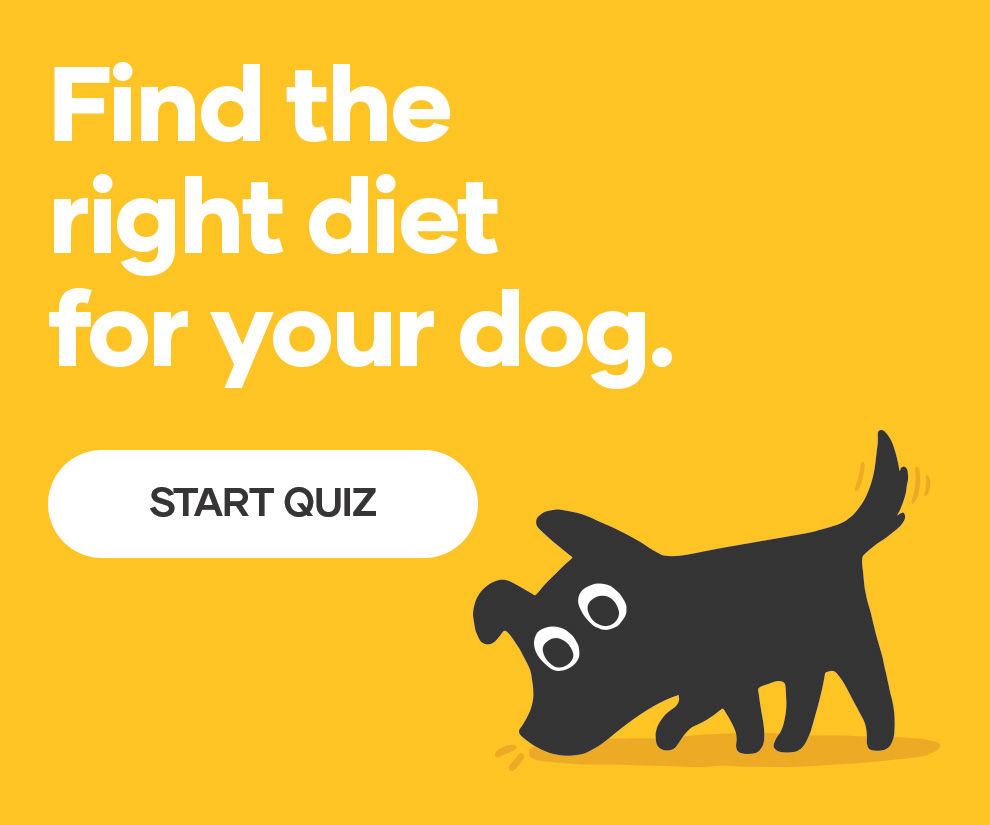 Water and food bowls
Your dog is going to need food and water bowls to eat all that delicious food from, and to stay hydrated. For dog breeds like Labradors who are known to enjoy their food, anti-gulp bowls help slow down your dog's lightning-fast eating habits. You may need an extra water bowl to keep outside as well.
Toys
Responsible pet care involves ensuring your dog isn't overwhelmed by their new surroundings. Create a welcoming atmosphere and encourage good behaviour by providing your new dog with a range of toys that vary in shape, taste and texture. A great tip is to regularly rotate through the toys so your dog never becomes bored of them.
Treats
Teach your dog good manners, train them in basic cues and strengthen your relationship by having some delicious and healthy dog treats on hand. If you want to keep your dog entertained for longer, try filling up a Kong toy with some small treats to create an interactive game.
Puppy school
All puppies aged 8-16 weeks old should be enrolled in Puppy School where they will be taught basic manners as well as vital socialisation and development skills. This fun and interactive dog training course will teach you how to interpret your puppy's body language and is open to all members of your family including your kids. For older dogs, make an enquiry to your local Petbarn and they can advise you of what advanced training classes are available in your area.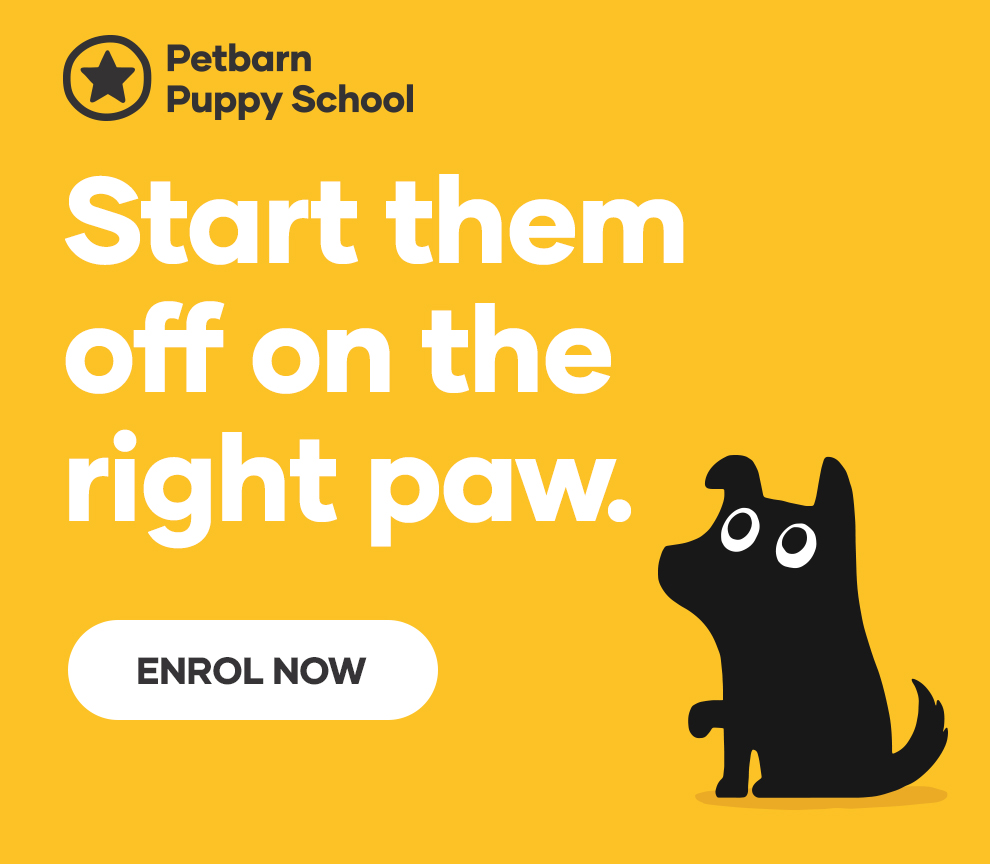 Kennels and bedding
Set aside a dedicated area in your house that is for your dog, and place their bedding here. The type of bedding best suited to your dog will depend on elements including their size and coat. Your local Petbarn team members can give you personalised advice. If you are planning to have your new dog sleep outside, you should also provide them with a kennel that will protect them from the elements.
Leashes, collars, harnesses and ID tag
When choosing the right dog collar, you want a two-finger gap between the collar and your dog's neck. If your new dog has never walked on a lead before, a shorter one is better for training. A two-finger gap between your dog's body and the harnesss ensures a nice snug fit. Make sure that you also visit your local Petbarn to have an ID tag engraved with your dog's name and your contact details in case they ever become lost.
Grooming products
In order to maintain your dog's skin and coat health, you will need a range of dog grooming products including shampoo, conditioner, brushes, clippers and more. If you need a safe and secure area to wash your dog, try Petbarn's DIY Dog Wash units which are conveniently located in many of our stores. To have your dog looking and feeling their absolute best, take them into a Petbarn Grooming salon for a professional groom and style.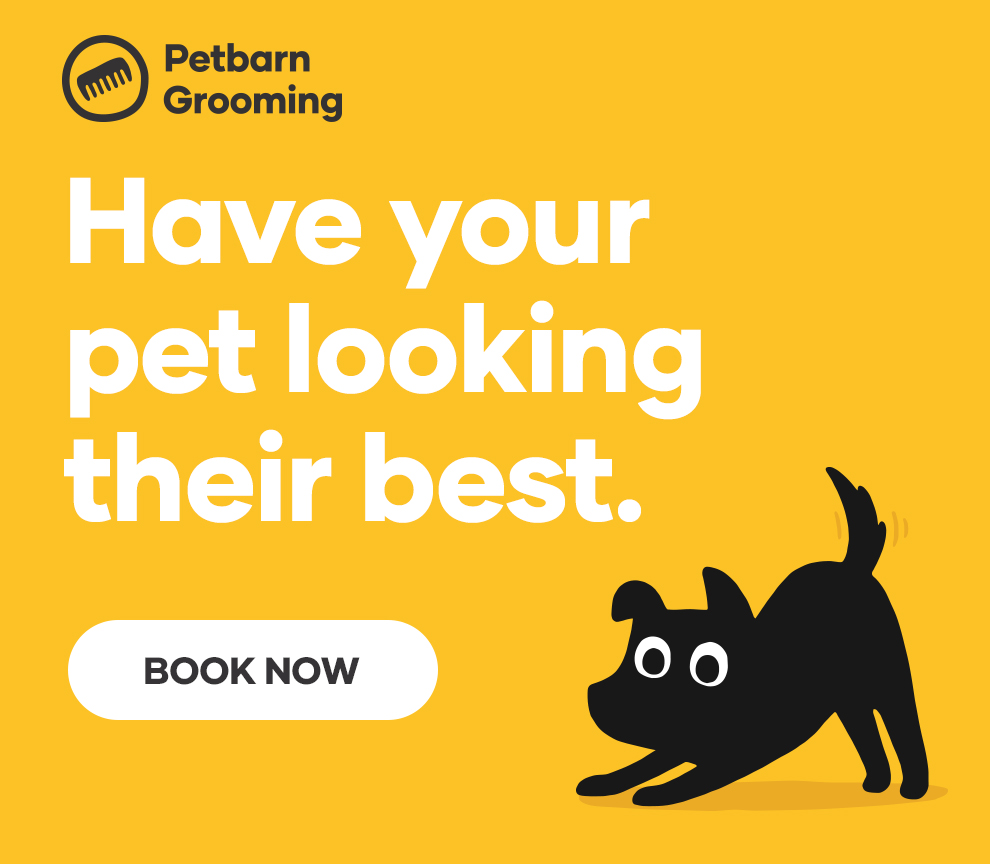 Clean up control
If you've just welcomed home a new puppy, chances are they're not toilet trained, and even adult dogs can sometimes have accidents. Keep your house spotless by having cleaning items on hand, including stain and odour control sprays. When going for walks around the neighbourhood, you also want to be prepared with a supply of waste-disposal bags.
Flea, tick and worming treatment
It's essential for your dog's health that you protect them from the parasites in your area all-year round. Use our Flea, Tick and Worm Treatment Finder to understand which combination of flea, tick and worm control products will offer your unique pet the best protection.

Dental care
Approximately 80-85% of dogs over 3 years of age have some form of dental disease. Help your dog to avoid this unnecessary discomfort and the subsequent vet procedure by establishing a dental care routine. Brush your dog's teeth daily with a dog toothbrush and toothpaste, and provide them with dental treats that will help to clean plaque off their teeth as they chew.
Paperwork
Paperwork may not be the first thing that comes to mind when you're thinking of dog essentials, but it's extremely important. As soon as possible after you welcome your new dog home, make sure they are properly registered with your local council, you've updated their microchip with your contact details, and you've been provided with vaccination records so you know when they're next due.
Transport essentials
When the big day comes for you to bring your new dog home, make sure you know how to safely travel with a dog in your car. Depending on the size of your new dog, be prepared with a travel crate or a dog car harness, and of course lots of cuddles to make them feel welcome.
Local veterinarian
All dogs should receive a general health checkup twice a year to monitor their health and for the early detection of diseases. And in the case of an emergency, it's important that you know where you need to go to find help for your pet. Find out where your local Greencross Vets is located and introduce your new dog to the team. For peace of mind that you will be able to provide your dog with veterinary treatment when the unexpected happens, consider pet insurance.
Your local Petbarn has all the dog essentials you'll need to get ready for bringing your new dog home. Don't hesitate to ask our friendly staff for any help and advice on the right items for your special pet.
Find your local vet.
Book Now