Without careful preparation, your home can be a series of hazards for a new dog. These tips for dog proofing your house and yard will not only keep your dog safe, it will also help keep your favourite possessions safely out of your dog's reach.
They say curiosity killed the cat, but you shouldn't underestimate your dog's ability to sniff out trouble. For your dog's safety, and ease of them adapting to a new environment, you need to dog proof your house and yard well and truly before you bring them home. Here's how we recommend you prepare your home for the arrival of a new canine.
Set house rules
Before you can even get started dog proofing your house and yard, you need to establish some rules that everyone in your home will abide by – is your dog allowed on beds? Will they stay indoors or outdoors? Of course, the house rules will probably evolve as your dog settles in, but having clear and consistent rules in place before bringing a new dog home will help them adjust to life in your house.
Assign a designated dog area
It's important to give your dog a space within your home that they can deem theirs; it might be a corner of the lounge room or a portion of the laundry. Once you have decided where this space is, you need to remove any dangerous objects. These include small items that could be swallowed, like rubber bands, loose change, and socks, as well as electrical cords and wires that your dog can get tangled up in, not to mention household cleaning products and poisons. It's a good idea to get down to your dog's level to ensure nothing has been missed. After clearing the hazards, you can then set the area up for your new dog. Provide them with a cosy bed and splash out on a few toys that are going to make them feel right at home.
Shop dog toys.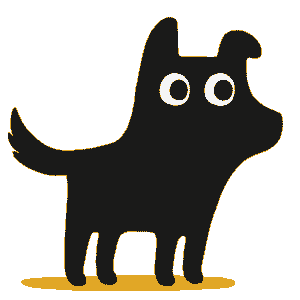 Shop Now
General dog proofing for your home
Clean your house thoroughly, ensuring any cleaning products you use are non-toxic
Place electrical wires and cords out of reach
Put anything small that can be swallowed, and anything of value away e.g. jewellery and children's toys
Remove any pot plants – a range of common plants can make your dog very sick
Secure any aquariums or cages that house other small pets
Avoid access to blinds or drapes that can be strangulation hazards to dogs
Remove any rugs until your pet is house-trained
How to dog proof your kitchen, bathroom and laundry
Use childproof latches
Keep medication and cleaning products on high shelves
Cover any rubbish bins
Keep your washing machine and dryer closed at all times
Keep food out of reach or in the pantry
Keep the toilet lid closed
How to dog proof your yard
Ensure your fence is sturdy and there are no gaps through which your dog can escape
Keep the gates to your yard locked at all times
Keep a secure fence around the pool
Regularly mow the lawn to reduce the potential for ticks and fleas
Ensure that your dog has access to shade and water if they are outside
Avoid lawn chemicals and pesticides
Check your garden for dangerous plants that are toxic to dogs
For more information on how to dog proof your home and yard, visit your local Petbarn where our friendly team members will be happy to give you advice.