When Beck and Mick first met Lochie at the RSPCA ACT in May, it was a perfect match. Now, five months on, their little bundle of joy has made their lives infinitely better.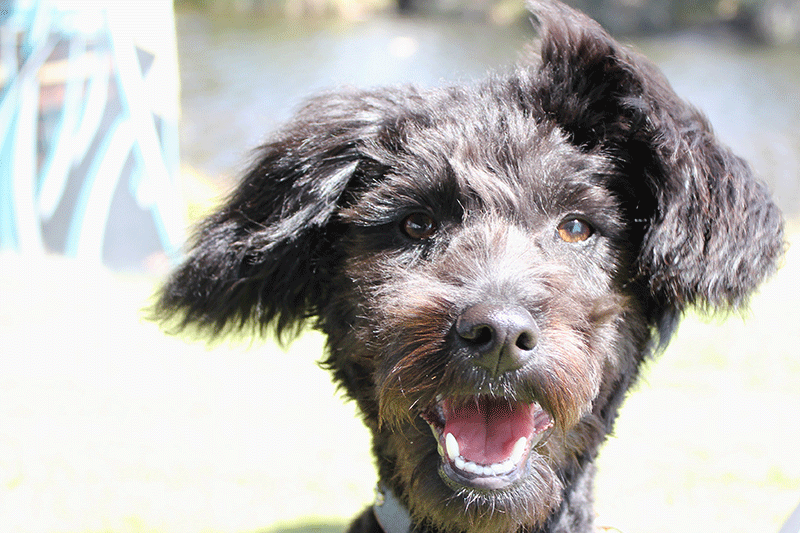 Beck and Mick had always wanted to adopt a dog. The only question was when it would happen. After months of discussions and researching different breeds and adoption centres online for a rescue dog that would suit their particular needs, they lucked out with Lochie at their local RSPCA ACT branch in Canberra.
"We had a few specific requirements," explains Beck. "I'm allergic to most breeds, so our future dog needed to be at least part poodle in the hope that shedding wouldn't be an issue and Mick wanted a puppy so we could raise and train them ourselves. Until Lochie we were never really able to find the right dog for us."
A Cavoodle-Border Collie Cross, Lochie's profile popped up online one Friday morning along with those of his three brothers and sisters. They'd been in the care of RSPCA foster parents since they were just 14 days old. Their mother had been unable to produce enough milk to sustain them, and the puppies had been hand-reared before being put up for adoption at eight weeks of age.
"When we arrived at the RSPCA on Saturday morning, Lochie was the last one – his brothers and sisters had already been adopted out," Beck recalls. "One of his sisters didn't even make it to public adoption – one of the RSPCA staffers snapped her up! There was somebody else interested in Lochie but she wasn't sure a puppy was right for her and we were like, 'We'll take him!' We just fell in love and couldn't leave him there."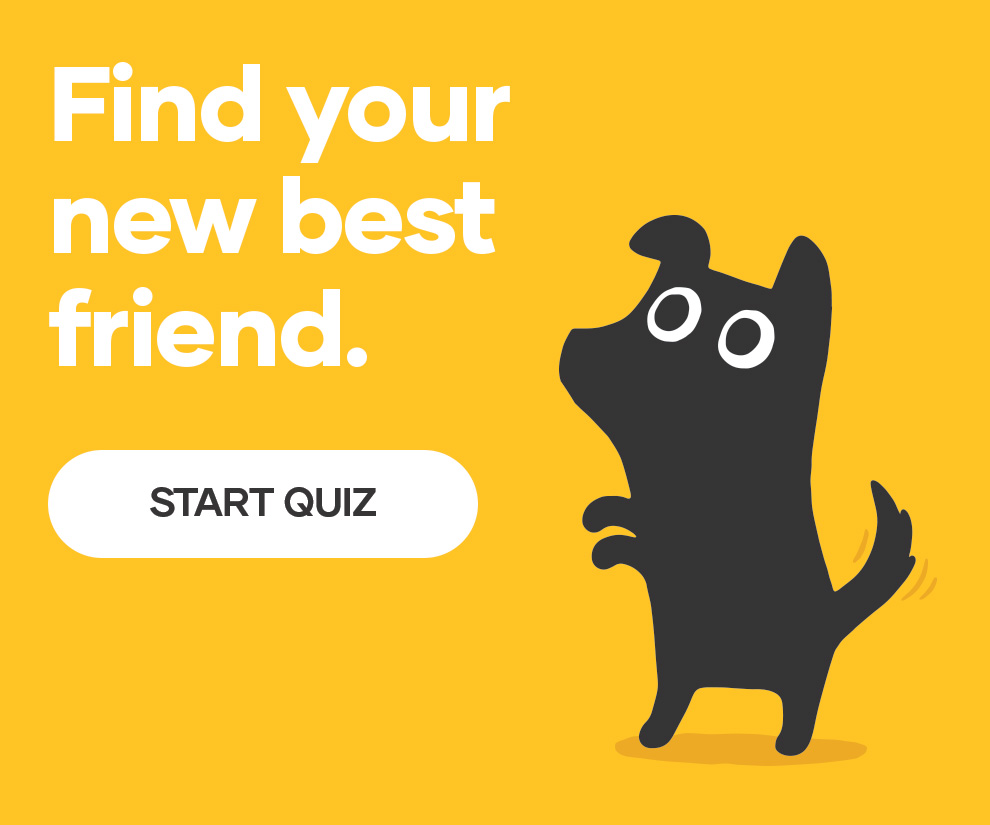 It didn't take Lochie long to settle into his forever home – after just two days he was sleeping right through the night. "He was just a gem right from the beginning," says Beck. "And right from the start he was very people-centric, always wanting to be around you no matter what you were doing."
"He is incredibly intelligent and just so cheeky! I don't think there's a word for how much he's improved my life. He's just fantastic company," Beck says. "Mick is away a fair few weekends each month and it's nice to have some wonderful company while he's away. You can't help but laugh or at least smile when he comes up to you. If you're sad or if someone's crying, he's straight up to them to see what's going on and wants to make you feel better. He just makes everyone so happy."
With Lochie being such an amazing addition to the family, Beck is quick to encourage others when it comes to adopting a pet. "There's such a range of dogs for adoption. People think that shelters and adoption centres don't offer much choice, but even if people are looking for a particular breed or characteristics, like a puppy that's part poodle, then they're absolutely available – you just need to keep an eye out. Don't cross off the idea of adoption just because you're after something specific. If you're willing to be patient it's absolutely worth it."
Through Petbarn Adoption, we partner with many animal adoption centres and local shelters, including the RSPCA.