More and more greyhounds are being adopted every year as so many Australians learn what fantastic family pets they make. Here's why you should consider adding a greyhound to your family.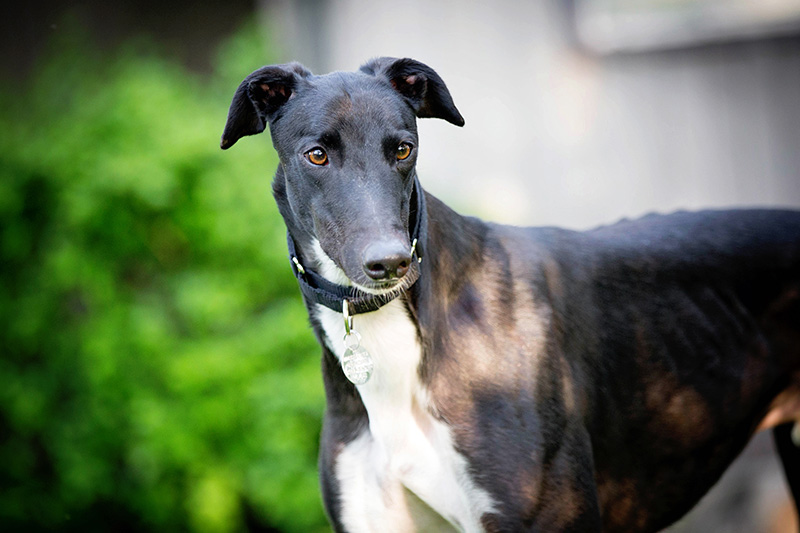 "In the last financial year, Greyhounds As Pets re-homed 467 greyhounds – the most we have ever re-homed," says Kyle Maher, rehoming manager of the Greyhounds As Pets. "We have more than doubled our adoptions in the last 2 years." But this isn't something that surprises Kyle at all, given his passion for these beautiful dogs. It's heartening to see the shift in attitudes towards a breed that makes such fantastic adoptive pets. "We are in regular contact with new adopters, and the feedback we receive is overwhelmingly positive. It doesn't take long for a greyhound to firmly cement themselves as part of the family!".
Unfortunately, there are some common perceptions of greyhounds that tend to put people off them, and Kyle is quick to clear the air, starting with their energy levels. "Common misconceptions are that they need a lot of space and exercise. This is not true. As they are built for speed and not endurance it means that it doesn't take a lot to tire out a greyhound," he says. Then there's the matter of the muzzle: "One of the other misconceptions is that they are dangerous because they have to wear a muzzle. Any greyhound owner will tell you this is the furthest from the truth," says Kyle. "Greyhounds can be enrolled in a program called 'Greenhounds', which requires owners to complete a workbook and have their dog undertake an assessment after six weeks in their home. Should they pass this assessment, they are awarded a green collar tag meaning they are allowed to go muzzle-free in public."
If you're a family with kids, that shouldn't hold you back from considering this breed. In fact, they are quite popular with families. "A big percentage of our greyhounds go to loving families with kids of all ages," says Kyle. And don't be too concerned if you don't have a big backyard. "Our best results come in homes with a bit bigger backyard where they can do 'zoomies' (that's the technical term, I believe) and let off some steam before returning to a life of luxury on the lounge," he adds. The only major requirement for greyhound rescue is that your yard is well fenced. "If a greyhound gets out then good luck catching your 60 km/h couch potato!"
All in all, these dogs shouldn't be passed over when you're considering adoption. You'll be treated to a gorgeous pet that is so grateful for a loving forever home. Kyle agrees: "They're amazing to watch when they run because of their athleticism, but they are also such gentle souls." It's clear that Kyle and his work with Greyhounds As Pets is an example for how pets make us better humans: "In a time where the greyhound industry has been under the microscope, Greyhounds As Pets has been a shining light. To see the perception of a greyhound change over the last couple of years is heartwarming. The effort we have put in to education and promotion of the breed as a pet is paying off, and we are seeing the follow through from this in the number of adoptions we are doing."
If you're interested in adopting a greyhound, visit Greyhounds As Pets, an organisation Petbarn is proud to support.