It was love a first sight, just over two years since bringing their Staffy cross Kelpie, Kiba, home from RSPCA Wacol, Reni and George have never looked back.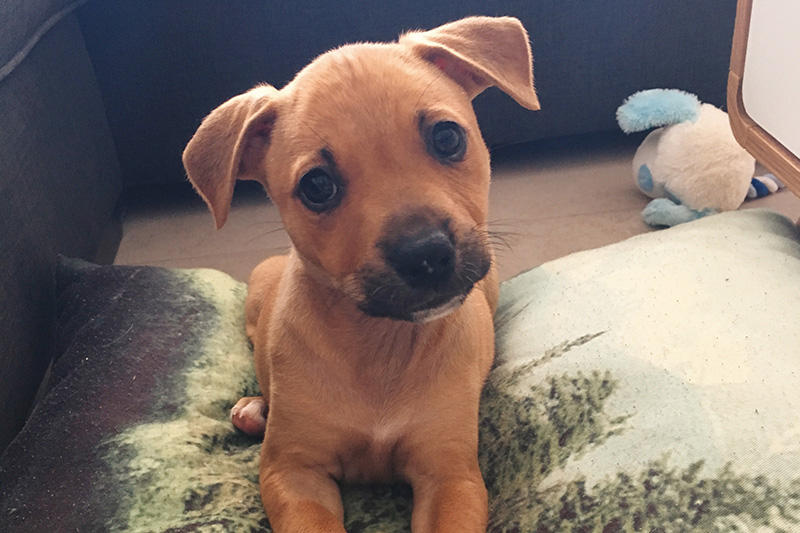 On the day of the RSPCA Big Adopt Out, Reni and her partner George were set on adopting a new puppy, and had finally found a handful of options perfect to welcome to their family. Arriving to the bustling event ready to be introduced to their future family addition, they found themselves out of luck. To their dismay, each of their picks for adoption had been taken to their new homes already, leaving the couple empty-handed.
While it seemed fate wasn't on their side, Reni and George were determined to find their new best friend and bring them home. On a whim, George decided they should travel to a nearby RSPCA in the hopes for better luck. Little did they know, it was this decision that would have them meet their new rescue dog Kiba, an English Staffy cross Kelpie, who would change their lives for the better.
"I saw her on the website on the way there. I told George there's a litter of puppies, and I think I've fallen in love with two of them. The two were Kiba – her name was Peaches back then – and her brother, Jellybean," Reni recalls. "When we saw Kiba and played with her in the puppy pen at RSPCA, we knew she was the one for us. I even have a video of her playing with George and I remember saying she's perfect."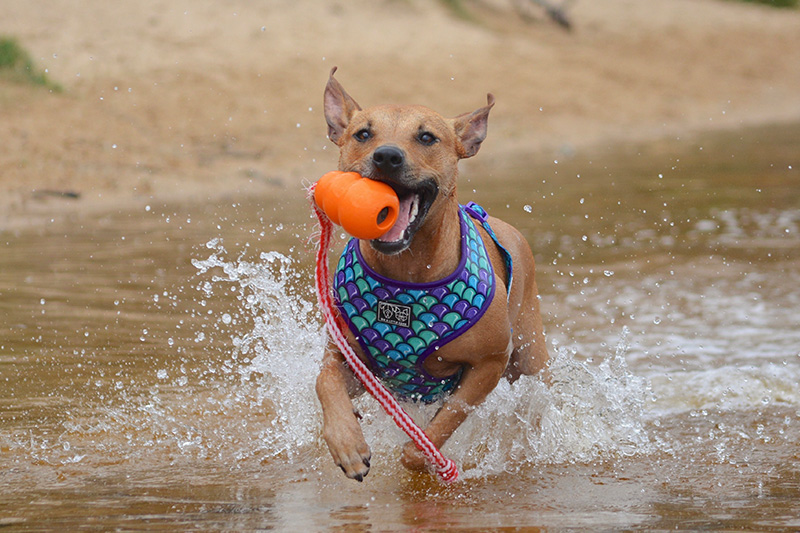 Two years and three months later, Kiba is happier than ever in her forever home. "Everything changed when we adopted Kiba, but for the better – much, much better," says Reni. "George and I have always been adventure seekers, so now we look for places we can bring Kiba and take her with us. Every weekend is spent with our girl. All the dog events, the dog birthday parties, you name it. We're there."
Even though it didn't go quite to plan, since adopting Kiba, Reni and George are happier than ever. "We always knew we wanted to adopt – we didn't get the dogs we wanted to adopt at The Big Adopt Out but then we met Kiba. It was just meant to be."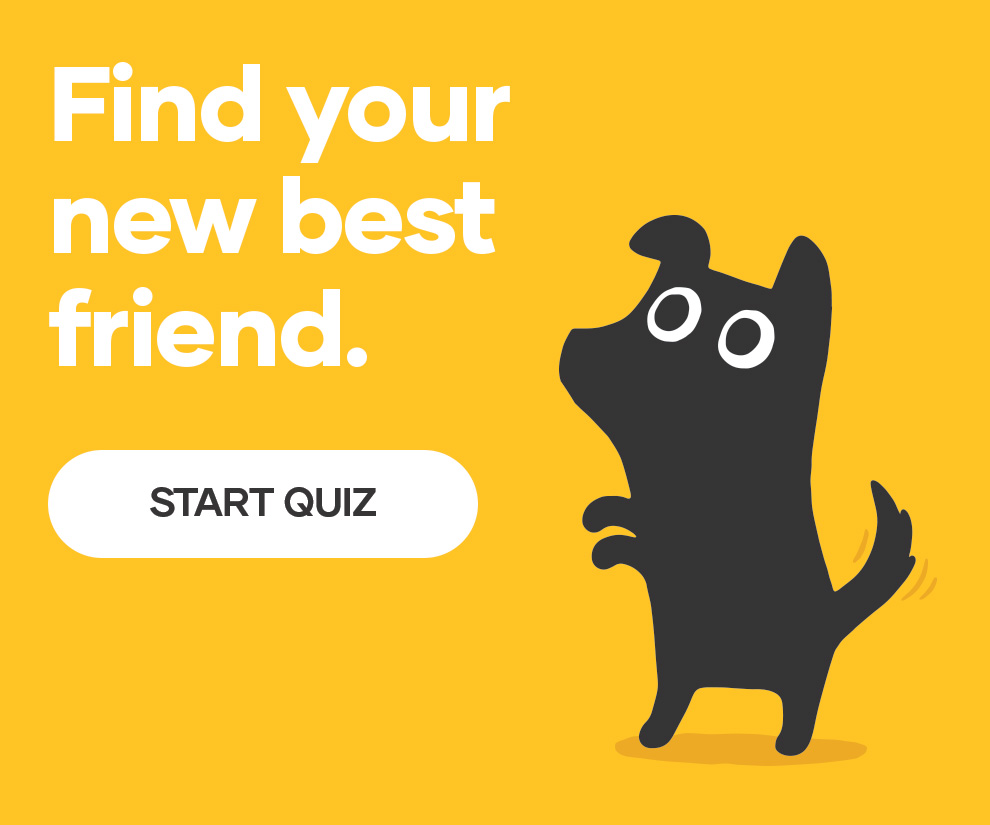 "Kiba has taught us so many things – unconditional love is one of them. When I've had a bad day at work, I come home and the first thing she does is smile, greet me at the door and give me kisses and my day is instantly better," says Reni. The contagious smile Reni speaks of, giving Kiba quite the name on social media, her handle; @ourdogkiba, "She's quite well known on Instagram as Kiba the Smiley Staffy. Every time anyone sees her big smile, they all want to smile, too!"
Now, Reni and George are the first to recommend pet adoption, "Dogs bring so much joy into your life and after a while, you'll start to wonder who rescued who," says Reni. "Knowing that you made a difference, saved a life, and gave them a second chance, that's what all these pets need… someone to take a second chance on them."
You too can give a second chance to a pet who deserves a happy home. Visit Petbarn Adoption for a range of organisations and shelters that could introduce you to your newest family member.