Petbarn Caroline Springs store manager Nicole McDonald tells us the story of an amazing woman and her adopted best friend Neddy.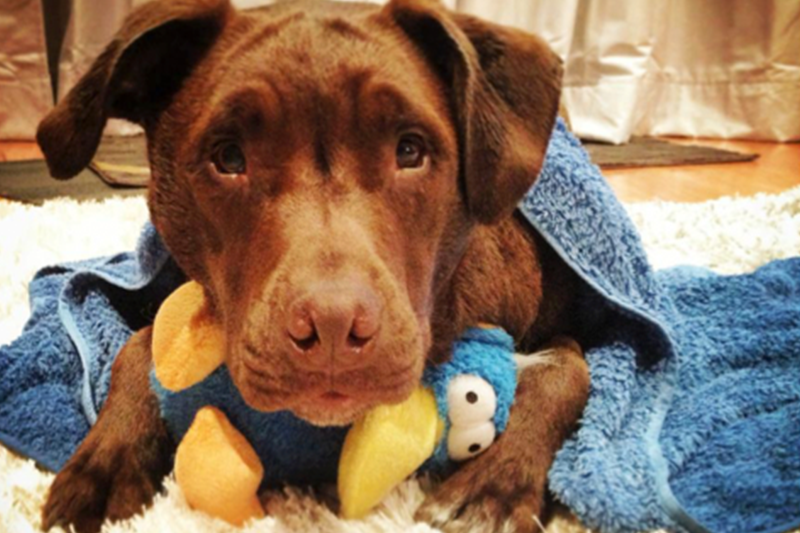 "I met Marcella late in the year of 2014 when she walked into the store I manage – Petbarn Caroline Springs. Walking by her side was Pierce, a puppy training to be a guide dog. As I had been doing volunteering work with Guide Dogs, Marcella and I got talking and it was then I knew what an amazing woman Marcella is.
"Not long after that visit Marcella came back into the store with a different dog. Pierce had graduated and is now helping change someone's life forever. I walked over to see Marcella and her new little friend named Neddy. Not only is this beautiful tan Labrador rescue puppy blind he has renal dysplasia. I instantly started crying because of such a horrible thing to happen to such a beautiful boy. Marcella stopped me and said don't cry because I am going to give Neddy the best life possible, and that she has.
"Neddy is now 14 months old and beating the odds, because of a love a mother has for her dog. Marcella is now looking after another guide dog puppy who has become Neddy's best friend, and Neddy is taking on the world with his big smile."
Nicole McDonald, Store Manager Petbarn Caroline Springs (Victoria)
Adopting a pet is a rewarding process that means you're saving a life! Many Petbarn stores offer adoption services, which can help you find the perfect pet partner.