So you've got the latest smartphone and every cutting-edge gadget under the sun, but there's plenty of tech available for our pets, too!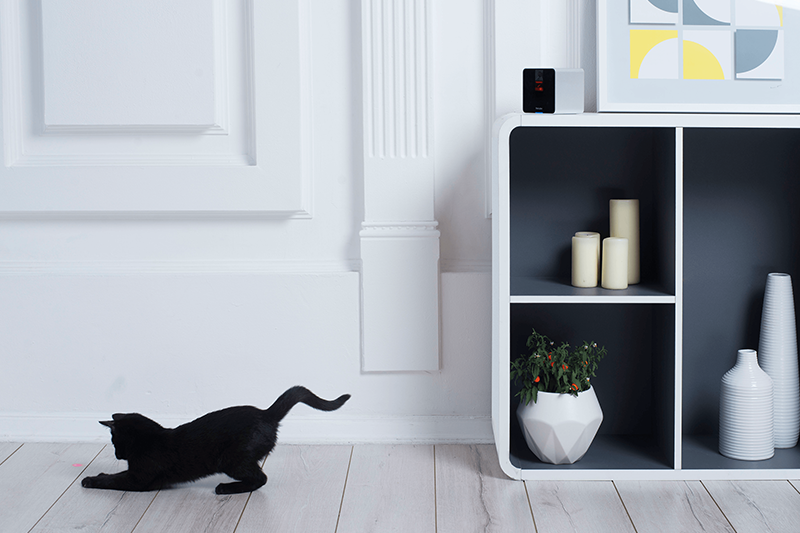 Technology has come a long way! Us humans have enjoyed some pretty incredible advances and the pet world is no different. Here are some top tech buys for dogs and cats to help make everyone's life a little bit easier.
Petcube Interactive Camera
Ever wanted to text your pet to make sure they're okay? The Petcube camera (shown above) takes things a step further as it allows you interact with your pet while you're away. You'll be able to watch their behaviour to make sure they're being good, speak to them through the camera and have the option of letting them play with a laser-light setting.
Electronic feeders
These are fantastic if you sometimes get held back at work. Available for both cats and dogs, the digital feeders are programmable, so you can schedule multiple meals per day (if need be) in exact portions. If you worry that your pet will be waiting at home hungry while you're stuck in traffic, you can relax knowing that they'll receive their meal on time. You can also find water fountains that run continuously, too.
Interactive toys
Keep your pet entertained all day with an interactive toy. You can find a huge variety of fantastic interactive electronic toys at Petbarn. Ensuring you have a good assortment of toys available is essential for ensuring your pet stays happy, and electronic interactive toys are perfect for stimulating your pet's senses and testing their reflexes, memory and recall. FroliCat, for example, has a pounce toy that acts as an automatic hide-and-seek cat toy with a mouse zipping around a track – the perfect boredom buster!
GPS and fitness trackers
Not only do these handy devices monitor your pet's activity levels and match them against daily goals, but some also act as a GPS tracker that will help you locate them if they are hiding or in the event that they ever get lost. You can also set up 'safe zones' for your pet and monitor their health and wellbeing. The tracker clips onto their collar and connects with your smartphone to share useful information with you, plus its fully waterproof and is built to stand the test of time – so it'll be safe while you and your pet head off on one of your many adventures together!
Microchip cat flaps and dog doors
These are great for allowing your pet access to the house or backyard without having to open the door for them. These tech-savvy dog doors or cat flaps only open when they register your pet's unique microchip number. You can link them to more than one pet and even set up curfews and different programs based on the level of access your want your pet to have.
For more great buys for tech-savvy pet parents, visit your local Petbarn.