While your cat will have a preference for litter, it's important to consider your cat litter style, too.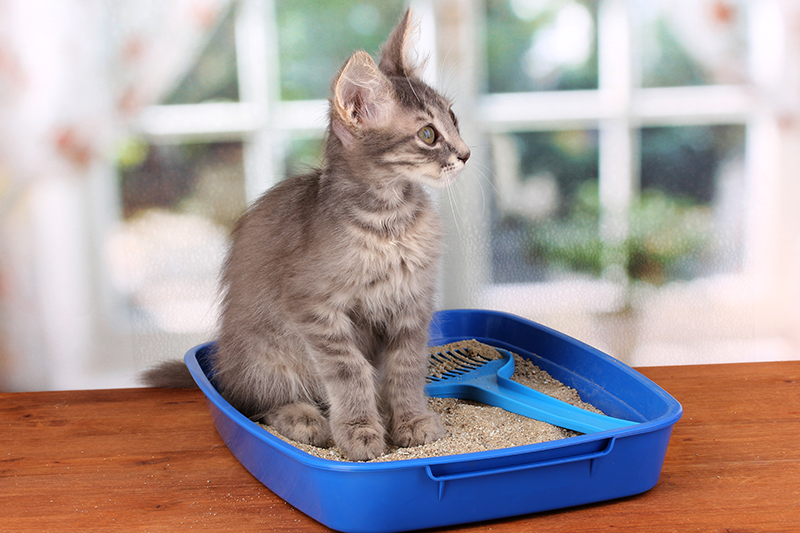 There are several styles and categories available and the right fit will ensure a less stressful bathroom experience for you and your pet.
Clumping and non-clumping
Cat litter can be divided into two main categories – clumping and non-clumping litter.
Clumping litter is designed so that urine and faeces can be removed quickly and easily from the tray as it will clump up around them, making them easy to identify. There are a variety of types of clumping litter. Overall, clumping litter is considered convenient as you don't need to do a full litter tray change and clean as often as with non-clumping types. Clumping litters are absorbent and have good odour control but can result in slight 'tracking', which is when particles of the litter come with the cat once they leave the tray (and end up scattered around your home).
Non-clumping litter types are generally made up of particles (often crystal, gel or recycled paper) that absorb the urine as it filters through, as well as capture the smell. Solid waste (faeces) needs to be scooped out and removed but urine is absorbed and the entire box contents should be replaced regularly (depending on how often it is being used.) There is very little tracking with non-clumping litter.
Identifying your personal preferences
Once you've decided upon the type of litter you'd like to use, you can determine the specific style that you'd like. Your choice can be driven by a number of personal considerations – environmental preferences, fragrance, cost, non-toxic options and more. There are odour-neutralising, biodegradable and anti-bacterial choices available also. Petbarn has a wide variety of litters for you to find exactly what you're after. Here are a few popular choices you may be interested in:
If your focus is on non-toxic options and the environment
Recycled paper litter – chemical-free and ultra-absorbent while suitable for composting.
If you are mindful of your environmental impact
Try natural litter – wood or grain based. Wood shavings are made from 100 per cent sustainable sources compressed into pellets. These options are super-absorbent, fully biodegradable and with long-lasting odour control.
If you want a low-fuss, low-maintenance litter option
Clumping clay litter – highly absorbent, quickest to absorb moisture, most economical and can be dug into the garden.
If you want a lightweight, absorbent choice
Crystal litter – 100% silica crystals, non-clumping. Long-lasting, lightweight, non-toxic and very absorbent.
If you prefer a great germ-free, odour-zapping choice
An anti-bacterial crystal litter inhibits bacterial growth on contact, which reduces odours and keeps your home smelling fresher for longer.
Making a final selection
Choosing a litter your cat is happy with will ultimately ensure a selection you're happy with too. Cats can be creatures of habit and as such may like to stick with a litter they like. With such great and varied options available, you can be confident about finding a solution that works well for you both. At Petbarn we have a 100 per cent satisfaction guarantee on all cat litter purchases. If for any reason you and your cat aren't completely satisfied with your chosen litter, simply return it to the point of purchase for a full refund – no questions asked.