Lyn Ryan tells us about how her family adopted adorable cat Gracie in 2015. It wasn't long before they felt that she was part of the family (and Gracie felt the same way!).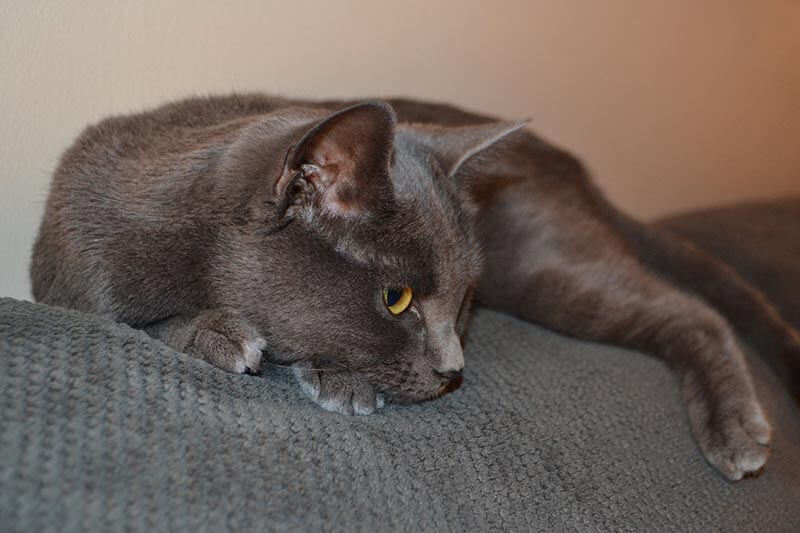 We adopted Gracie, a beautiful blue 9 month old cat, into our family at the beginning of May 2015.  She's a greatly loved part of our family and she settled in within two days, and decided she was at home. She's a social girl and prefers to eat her dinner when someone is nearby so she can have the occasional break from eating to be patted and loved.
Gracie is adorably precocious.  She is a self-confident girl who gets a great deal of satisfaction and enjoyment out of playing with our dog, Watson: she hides and pounces on him or invites him to chase her by slowly wandering past him and then running. They play together beautifully and Watson believes he has found his best friend.
Gracie is incredibly kind and gentle with our two small boys (one four, the other two) and they love her dearly.  She is a very important and much loved family member.
Many Petbarn stores offer adoption services. Visit the adoption section of the website to find out more!