"Something told me I had to get in my car, drive to Petbarn in Westcourt, Cairns and check out my future cat," says Wendy Roesler, remembering the day she visited a Petbarn Adoption centre back in June 2014.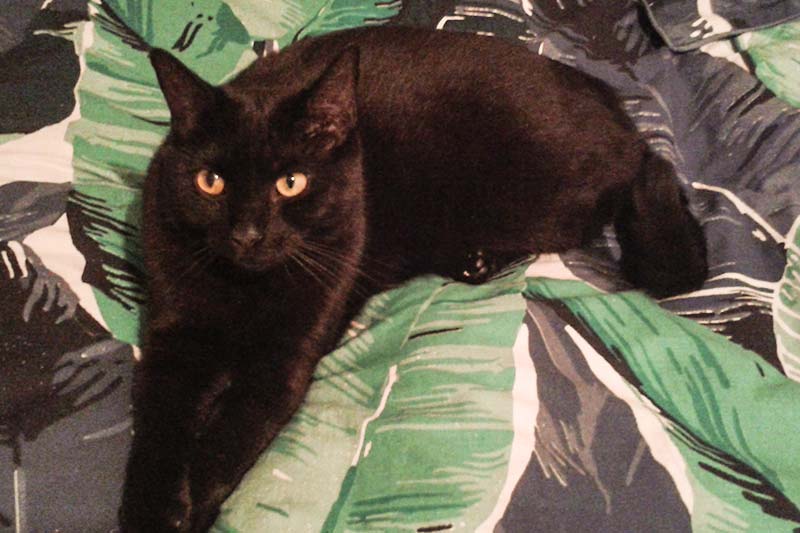 "Sure enough, there she was – a little black kitten with enormous ears, an extra long tail and big yellow eyes. Shilo was her name but I knew her real name was Roxy."
A two-month-old domestic short hair with a loving nature and oodles of charm, Wendy met Roxy through one of Petbarn's instore adoption centres, run with the support of adoption partners like the RSPCA, Australian Animal Protection Society, Pets Haven Foundation and more, and was able to instantly take her home to meet the family.
"Once home she immediately settled in and within a few hours, curled up on my lap," Wendy continues. "Her beautiful soul, mischievous antics and her never-ending endeavour to befriend her new brother help to keep everyone entertained."
"Roxy has brought so much love into my life in such a short period of time and she has grown into a beautiful big black cat. I know she will always be by my side."
"Thank you, Steve and staff from Petbarn. Your obvious love for animals shone through that special day and you certainly made me very happy – Roxy is very happy, too!"
Interested in adding a new pet friend to your loving family? Check out Petbarn Adoption services for more information or to locate an adoption centre near you.