We adopted a beautiful six-month-old kitten called Emma around two months ago. She slotted in to our very busy family straight away, putting our energetic labradoodle right in his place! We had a couple of visiting mice prior to her arrival and have not seen them since!
Emma is a great cat. So long as she is fed, watered and given a pat now and then, she is so content, laying about wherever she finds a sunny or warm spot. Our three small boys do not phase her (amazing!) and I am thrilled to bits to have her in our family. Well done Petbarn.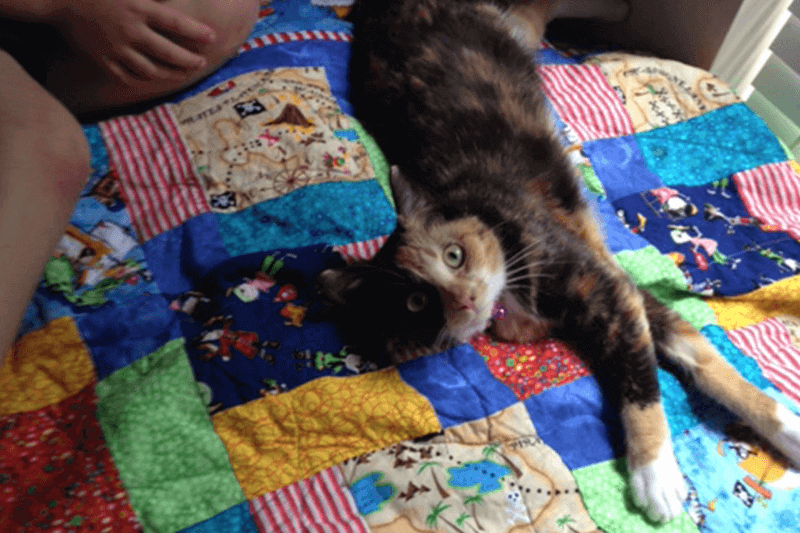 For more information about adopting a pet with Petbarn and partners, visit our adoption services page.