Wendy Shand and her son adopted Nix from Petbarn Chadstone in time for Christmas last year and are so happy with the new addition to the family. Wendy tells us the story of Nix's adoption.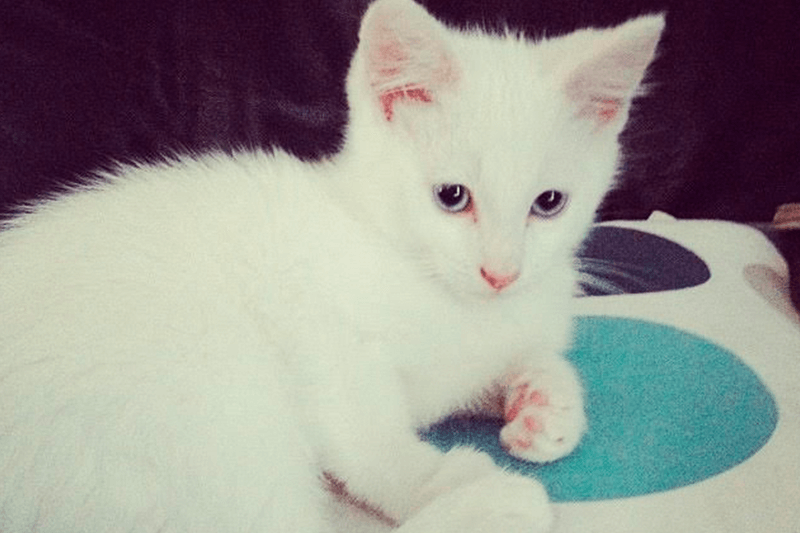 We adopted Nix as a kitten last December. He's very funny, active and a gorgeous cat who is very healthy. He's a lovely cat. We got him for my son's Christmas because he loves cats, and he named him Nix, which means means snow in Latin.
We had adopted a few cats before, from Battersea Cat and Dog Home when we lived in London. I just happened to be in Chadstone Petbarn that afternoon buying cat food and saw there was one kitten left. I thought, "My son would love him!" I phoned my husband and we decided to put our names down to see if we could get him. We just had to wait, and a week before Christmas they said we were okay to adopt him.
The staff at Petbarn were very helpful and gave us a bit of his background, like where he'd been found and that his siblings had already been adopted. The fact that he'd already been desexed and had his injections was a big benefit of the adoption process. We arranged a time to pick him up and it was a very easy process. Everything was easy, really.
I'd definitely recommend adoption to other people interested in getting a pet. It's an easy way to get an animal and saves you a lot of toing and froing to the vet to get them microchipped, desexed and immunised. It's giving an animal who has had a bad start in life another chance. One of my friends had actually adopted a dog from Petbarn so that was why I looked. I didn't even know they had animals for adoption, but my friend had got a dog from the Chadstone store a while back. I looked and they had the kitten that day! Usually I'd get a cat aged one or older but it was such a treat to get a kitten.
To find out more about pet adoption click here, or visit your local Petbarn store.