PEDIGREE Adult Dry Dog Food with Real Beef & Vegies 20kg
4 payments of
$18.00
with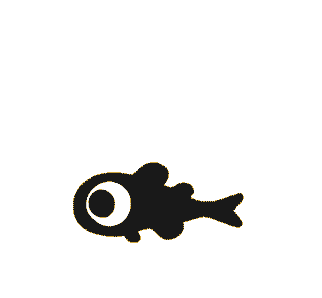 This product has been added to your cart
People who bought this also bought
Dogs bring out the good in us. Pedigree brings out the good in them. At PEDIGREE we believe that every dog deserves a loving home. From over 40 years experience of developing PEDIGREE recipes, we have a range that is designed to protect your dog in four ways: to help support their natural defences, a healthy skin and coat, good digestion and healthy teeth or healthy bones. Every bag of PEDIGREE VITAL PROTECTION food is packed with the nutrition your dog needs to keep them healthy and full of vitality.


Features & Benefits
• ORAL CARE. Crunchy Pieces Kibble provides gentle abrasion against the tooth surface helping to promote good oral health.
• DIGESTION. Dietary Fibre Made with whole grains and added beet pulp to help regulate movement through the gastrointestinal tract and promote a healthy digestive system.
• SKIN & COAT. Omega 6 & Zinc Enhanced levels of Omega 6 fatty acids and Zinc helps maintain a healthy skin and coat.
• NATURAL DEFENCE SUPPORT. Vitamin E Enriched with Vitamin E, an antioxidant, to help support their natural defences.
• MADE IN AUSTRALIA

Cereal &/or cereal by-products, meat & meat by - products (poultry, beef &/or lamb), Poultry palatant, Vegetables, beef pulp, Iodised salt, Minerals (Iron, Zinc, Copper, Potassium and Selenium), Sunflower oil, Vitamins (A, D 3, E, B 1, B 2, B 3, B 5, B 6, B 9, B 12 and choline), Amino acid, Antioxidants.
Additional info
PPU Number Of Units
200.000000
PPU Unit
100g
Product Category
Dry Food
Feeding Guide
Here's a simple guide to meeting your dog's daily nutritional needs. Individual needs may vary depending on the age, breast, activity level or environmental factors.
Weight of Dog (kg) 5, Dry Only (g) 90, Mixed Feeding Wet (g) 200, Mixed Feeding Dry (g) 40.
Weight of Dog (kg) 10, Dry Only (g) 160, Mixed Feeding Wet (g) 300, Mixed Feeding Dry (g) 80.
Weight of Dog (kg) 20, Dry Only (g) 270, Mixed Feeding Wet (g) 500, Mixed Feeding Dry (g) 140.
Weight of Dog (kg) 30, Dry Only (g) 360, Mixed Feeding Wet (g) 700, Mixed Feeding Dry (g) 190.
Weight of Dog (kg) 40, Dry Only (g) 450, Mixed Feeding Wet (g) 900, Mixed Feeding Dry (g) 220.
Weight of Dog (kg) 50, Dry Only (g) 530, Mixed Feeding Wet (g) 1100, Mixed Feeding Dry (g) 250.
Weight of Dog (kg) 60, Dry Only (g) 690, Mixed Feeding Wet (g) 1400, Mixed Feeding Dry (g) 330.
Research shows that feeding your dog a mix of both wet and dry products has a broad range of health benefits. When feeding both, simply halve the recommended quantities of each product or follow the mixed feeding guide on pack.
When changing your dog's diet, we recommend you introduce PEDIGREE Dry gradually over a week to allow your dog time to adjust to their new diet.

Health Condition Dietary
Crunchy Pieces - Kibble provides gentle abrasion against the tooth surface helping to promote good oral health.
Dietary Fibre - Made with whole grains and added beet pulp to help regulate movement through the gastrointestinal tract and promote a healthy digestive system.
Omega 6 & Zinc - Enhanced levels of Omega 6 fatty acids and Zinc helps maintain a healthy skin and coat.
Vitamin E - Enriched with Vitamin E, an antioxidant, to help support their immune system.
Brand
PEDIGREE
Size
20kg
Life Stage
Adult
Flavour
Beef
Breed
All Breeds
Australia Made
No
Nutrition Grade
Essential
Weight Control
No
Member Price
64.50