Petbarn & City Farmers - important information
Our efforts to help meet all your pet needs.
Last updated 05/11/2021
Update for our NT customers​
All Darwin stores are now open.
Options to order your pet essentials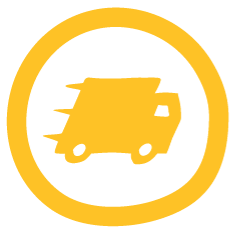 Same Day Delivery
Just $9.95, order by 4pm, available in metro areas. (Sunday by 3pm)
Learn More
Zero Contact Click & Collect
In as little as 60 min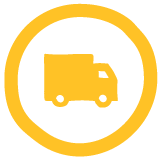 Home Delivery
Contactless delivery for standard orders
Our message to Pet Parents
In these unprecedented times, our priority to you and your pet companions is to continue to provide the food and essentials you need. We're taking additional measures to ensure stock availability and to provide customers with zero contact delivery options.
We understand that these are uncertain times for pet parents and their pets, and we are committed to helping your family by providing you with the products you need, when and how you need it, as well as relevant wellness advice to help you care for your pet.
What you need to know about COVID-19 and your pets.
Dr Magdoline Awad, Chief Veterinary Officer Greencross Vets and Dr James Carroll, Specialist & Emergency Centres, have developed a comprehensive FAQ, and here are the essential things you need to know:
There is currently no known reason to believe that pets in Australia can spread COVID-19.
We always recommend following everyday preventive hygiene actions to help prevent the spread of illness.

Read Article
Visiting our stores
For safety, our stores have been installed with PPE screens and until further notice, we only accept EFTPOS payments and no longer accept cash transactions, except in extenuating circumstances. Our priority is the health and safety of our customers and our teams and we thank you for our understanding.​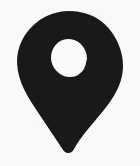 FIND A STORE
Home Delivery Status.
Our normal delivery time in metro is 2 to 3 days from despatch. Outside metro areas it's normally 4 to 5 days from the despatch day.
Please note: we recommend you allow 1-2 additional days for delivery pending the volume of freight in the AusPost network, particularly in Victoria.
Frequently asked questions
Operating hours vary by store. You can find your local store's opening hours here
Yes, our Greencross Vets are still open.
When you arrive at the store, call us and we'll bring your order to your car, with no direct contact with our team member.
Get your pet essentials delivered fast from our store to your door with our Same Day Delivery service for only $9.95. Simply place your order by 4pm local time (3pm on a Sunday) and receive it that same day – it's that easy!​
Your signature is no longer required to deliver or collect your parcel. An Australia Post staff member will ask and record the customer's name and sign on their behalf.
Yes, there is currently a slight delay in processing online orders. Once you place an order, we'll communicate estimated delivery times via email updates as per our normal process.
While there are changes to Petbarn opening hours, our grooming salons remain open and there are no changes to salon operating hours. In the case that you have a drop off time when the store is closed, a Petbarn groomer will be waiting at the front of the store to escort you and your pet into the salon 5 minutes prior to the start time of the grooming booking. If the groomer is not visible at the front of the store when you arrive please call the salon to arrange for them to meet you. To make a grooming appointment, click here.
To continue to allow everyone the opportunity to purchase what they need, we're taking the following actions -
We are working closely with our key suppliers to ensure there is stock availability across our store network and online.
If your brand is unavailable, our knowledgeable team will help you find the right alternative. Speak to one of our team members in store, or you can use our Online Food Finder Online Food Finder or Flea, Tick, Worm Finder
If you are isolating we recommend using our Same Day Delivery service or our Home Delivery service.